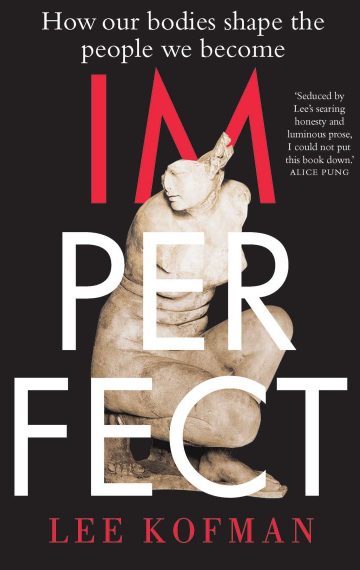 32.99
Publisher:

Affirm Press

Available in:

Paperback

ISBN:

9781925584813

Published:

January 8, 2019
Purchase
A work of creative nonfiction.
By the time she was eleven and living in Russia, Lee Kofman had undergone several major operations on both a defective heart and injuries sustained in a bus accident. Her body harbours a constellation of disfiguring scars that have shaped her sense of self and her view of the world. But it wasn't until she moved from the Soviet Union to Israel and later Australia that she realised these markings weren't badges of honour to flaunt but were, in fact, imperfections that needed to be concealed.
In a seductive mix of memoir and cultural critique, Kofman casts a questioning eye on the myths surrounding our conception of physical perfection and what it's like to live in a body that deviates from the norm. She reveals the subtle ways we are all influenced by the bodies we inhabit, whether our differences are pronounced or noticeable only to ourselves. She talks to people of all shapes, sizes and configurations and takes a hard look at the way media and culture dictates how bodies should and shouldn't be.
By turns illuminating, confronting and deeply personal, Imperfect challenges us all to consider how we exist in the world and how our bodies shape the people we become.
'In a mix of memoir and cultural critique, Kofman casts a questioning eye on the myths surrounding our conception of physical perfection and what it's like to live in a body that deviates from the norm.'
From Books+Publishing: 'Kofman is captivating when recounting her formative experiences—recollections of people- and fly-strewn hospital rooms in Odessa and the heaving throb of people in Tel Aviv are visceral and evocative—but Kofman excels the most when she's reconstituting the gaze towards 'imperfect' women and recontextualising the link between body and selfhood.'