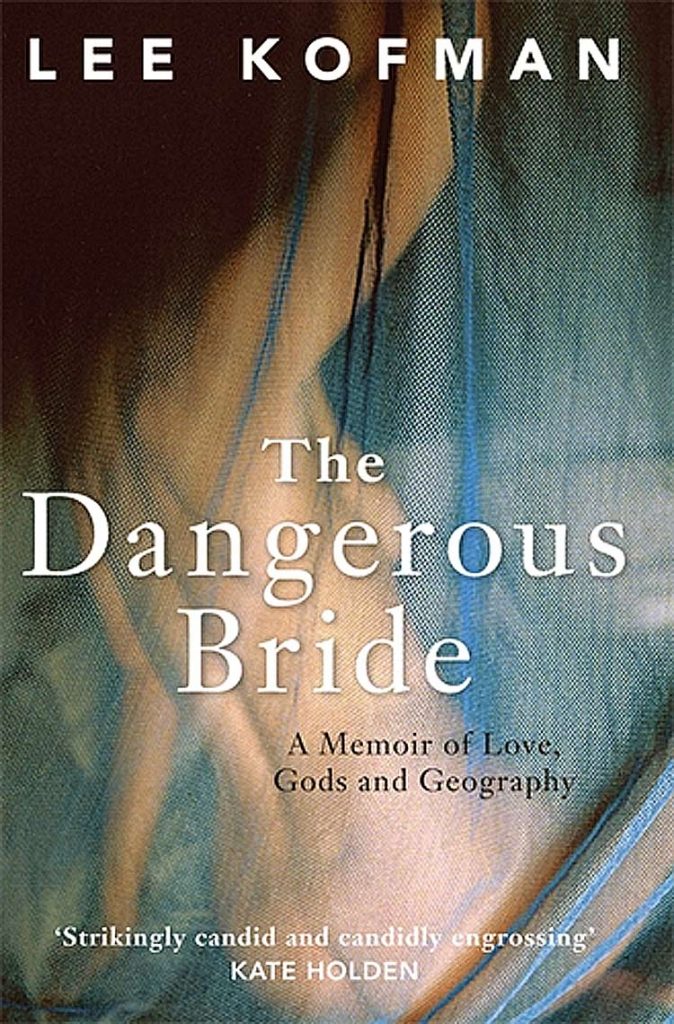 A Memoir of Love, Gods and Geography
What do you do when your husband claims to be madly in love with you, but doesn't desire you sexually? When your therapist is more interested in opening an online sex-toy shop with your husband than in saving your marriage? Do you try yet another counsellor, get divorced or settle for a sexless marriage?
Lee Kofman, rebellious daughter of ultra-orthodox Jews, has always sought her own way. True to her Bohemian dream where love can coexist with sexual freedom, she decided to experiment with an open marriage . . . despite the fact that her previous non-monogamous relationship ended in disaster.
Hoping she could do better the second time round, Lee embarked on a personal exploration to find out whether she could save her marriage while being non-monogamous in an ethical way. Set during Lee's first years in Australia, it is also the story of migration, and an exploration of the eternal conflict between our desire for security, but also for foreign places—in love and elsewhere. The Dangerous Bride tells the story of her quest.
The Dangerous Bride was picked for A Year of Reading Wonderfully 2015 in The Age; Books of The Year 2014 in Australian Book Review and Australian Writers Pick the Best Books of 2014 in The Age ; was included in Readings monthly highlights ; in 2014 mustread books in The Age and also in Books That Changed Her 2018 in The Age
This memoir was included in Best Books 2014 (The Age and Australian Book Review) and 2015 (The Age).
What reviewers say:

it is the first book I press into friends' hands. Intense, intelligent, fearless, Kofman interrogates the viability of non-monogamous marriage.

Claire Wright, A Year of Reading Wonerfully 2015, The Age/Sydney Morning Herald
Strikingly candid and candidly engrossing.

Kate Holden

[Lee's] writing is poetic and self-assured. Her inflamed prose matches her no-holds-barred approach to her subject… It's a brave book.

Sydney Morning Herald/The Age
Tender and challenging, The Dangerous Bride strikes an exquisite balance between the investigative and the deeply personal that typifies the very best memoir writing.

Readings
The Dangerous Bride is an important memoir, and more honest than any book I've ever read.

Charles Bane Jr, nominee as Poet Laureate of Florida, USA
A compelling exploration of love and desire in the pursuit of 'ethical non-monogamy'.

Martin Shaw, Readings Monthly Highlights, October 2014
This book will appeal to anyone for two reasons: first, because of the author's rich allusions to literature and famous authors, and secondly, because of the quality of her writing… Strongly recommended.

Annette Marfording, 2bbb fm Radio

Kofman's visceral, personal and daring memoir of love, lust, sexuality and freedom is an act of pure vulnerability.

Dasha Maiorova Blog
The Dangerous Bride is a wonderful, engrossing and thought-provoking read. Recommended for anyone who likes memoirs, non-fiction, philosophical questions or glimpses of historical literature.

EmHawker Blog
The prose shines with description and metaphor.

Vampires in the Sunburnt Country blog
This is a very serious book, a very literary book, but it is a lot of fun as well… It is, of course, a sexy book too.


Maria Tumarkin

The intellectually engaged way in which Kofman charts the intricacy of her own desire is masterful, and something rarely encountered in memoir… The Dangerous Bride is an original book… It is constantly engaging and surprising, and Kofman's is a refreshing voice on the Australian literary scene.


The Newtown Review of Books
It is a provocative read on femininity, sexuality, and aging, painful at times, always poignant and non-judgmental. It's not a how-to book, but a book on how-it-was, which can sometimes be more instructive for those finding their way.

Angela Serano Blog: The Best Writing I encountered in 2015
I still find myself recommending it to almost everyone I speak to. A huge talent.

Walterblog, My Favorite Books of 2014
Kofman's powers of observation are quite stunning and her love of poetry is evident in her prose writing.

Bookbirdie Blog
This is a memoir that grabs you from the start, holds nothing back and makes you think about the complexity of relationships.

VoxBendigo (Bendigo Writers Festival) Blog
'Wow' is what I thought throughout all of the book.' 4 stars

Cathy Powel Blog
This was a beautifully written memoir that transcends the confessional and does what great creative fiction should do, uses the personal in order to tell a universal story and give the reader pleasure, and a moment of reflection on their own lives.

Amra Pajalic Blog