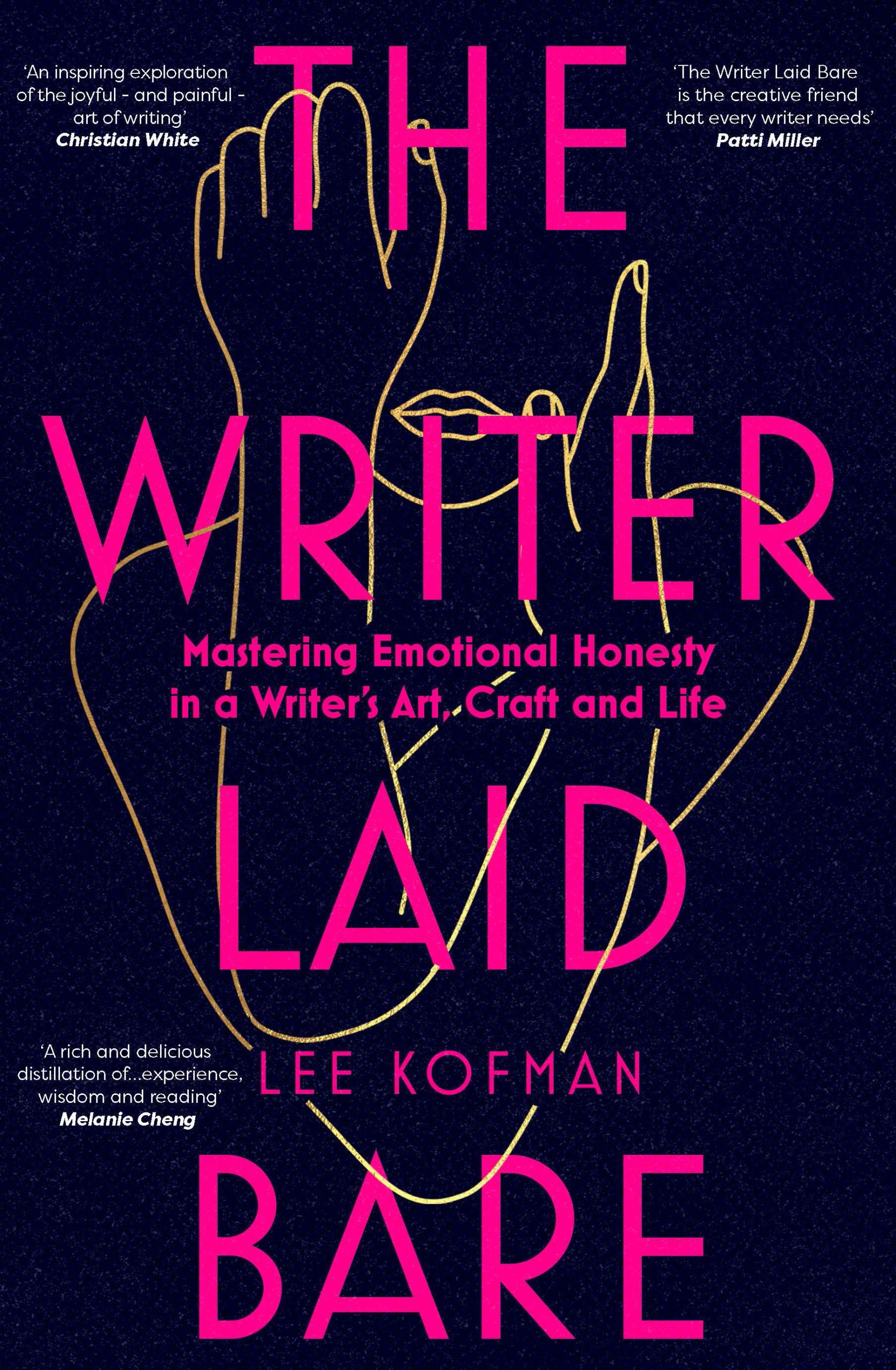 Part memoir, part writing handbook, The Writer Laid Bare is an essential compendium for every writer – aspiring, emerging or established – wishing to hone their craft and a fascinating guide to the world of literature for the voracious and curious reader. Written by renowned author and writing coach, Lee Kofman, The Writer Laid Bare is an authentic distillation of the challenges and rewards of writing, offering wisdom, inspiration and practical advice through the lens of the author's own storied writing career.
Drawing on her journeys as both a mother, and as a bilingual author in two languages that are not her native tongue, the Russian-born, Israeli-Australian author reveals how committing to a truthful writing practice helped her conquer debilitating writer's block and develop her own authentic voice.
Inspired by her popular writing courses and informed by her research into the practices of writing greats from Chekov to Didion to Garner, Lee offers practical advice on drafts, edits and how to achieve a life/writing balance. She examines various barriers writers face, both internal (such as fear of exposure) and external (such as peer pressure). Importantly, she refuses to prescribe a one-size-fits-all approach to the art of writing, instead encouraging radical self-discovery, emotional honesty and a honing of one's process to find magic in the written word and live more sustainable creative (and personal) lives.
This writing guide was included in Upcoming 2022 books | ArtsHub Australia and The most anticipated books in 2022 (smh.com.au)
You can watch me read the very first pages of the book here.
What reviewers say:

'Lee Kofman's The Writer Laid Bare is an inspiring exploration of the joyful – and painful – art of writing.'

Christian White
'The Writer Laid Bare might be this generation's most honest, intelligent, and engaging treatment of writing as an artform.'

Arts Hub
'Lee Kofman's deeply thoughtful exploration of the craft… rings with passionate authenticity… her pivotal point, responding to what is urgent in you because it keeps a writer emotionally honest, is right on the money.'

The Sydney Morning Herald/The Age, Pick of The Week
'Eminently absorbing, encouraging and inspiring…'

The Sydney Morning Herald/The Age, Jane Sullivan
'The Writer Laid Bare is a luscious and intricately rendered compendium for writers—both new and established… Kofman's charismatic wisdom shines through… It's a guide for writing, but also a manifesto for a creative life.'

Kill Your Darlings
'The Writer Laid Bare is a rich and delicious distillation of Lee Kofman's experience, wisdom and reading. Part writing memoir and part writing manual, this beautiful hybrid is simultaneously accessi- ble and erudite, and Kofman's voice is refreshing in its honesty and vulnerability. I know it is a book I will be thrusting into the hands of other writers, as well as a book I will keep returning to – not just for the perfectly curated advice from some of the world's best writers but for Lee's personal writing journey and her reassurance that in our pursuit of emotionally honest writing, we are not alone.'

Melanie Cheng
'The Writer Laid Bare is the creative friend that every writer needs. The writing process is demystified with insight and self-awareness, its difficulties and joys delineated, its braided paths outlined with grace and open-hearted generosity. It is an elegant book to read, practical, inspiring and encouraging all at once. For readers, it is a book to enjoy for its revelations of the writing life, for writers it is a book to keep on your desk as you write and to pick up and read whenever you stop writing. I will be recommending The Writer Laid Bare to all my writing students.'

Patti Miller
'Kofman deep dives into some of the most difficult-to-pin down aspects of a writer's life… as well as the bare, practical truths of the discipline of writing… I plan to spend some time with it. It's that kind of book.'

Allison Tait
'The Writer Laid Bare takes us on an intimate journey into the magical, and often challenging, terrain an author inhabits. Kofman courageously shares with the reader her own probing writerly journey of self-discovery.'

Leah Kaminsky
'a fabulous insight into a writer's process

Writes4Women podcast