'If your hurried heartbeat did not bind you to your swift smallness, you would know that affinity binds you to stone.' Jeffrey Jerome Cohen, Stone: An Ecology of the Inhuman
I always begin to write not knowing what I'm doing. And so it was the case with my latest novel, The Fire and the Rose. Set in Lincoln, England, during the final decades of the thirteenth century, it tells the story of Eleanor, who falls in love with Asher, a Jewish spicer. Their relationship, forbidden by both king and church, takes Eleanor deep into the dangers and horrors of anti-Jewish prejudice, and the tumultuous years that led to the expulsion of all Jews from the land in 1290.
An important means of finding my way into the story is through field research; I need to feel the shape and atmosphere of the place where my story is set. Lincoln is remarkable. Set on a very steep hill overlooking a river, much of the medieval city remains. It is virtually lined with stone: cut neat in paved streets, houses, and walls; carved and sculpted on cathedral and castle.
I knew, as soon as I saw it, that stone would have a voice in my novel, and I was excited by the idea. Which stone, which voice? I wasn't sure, but I had no doubt that stone would speak.
I have always loved stone. It can seem cold and dense, but up close, skin to stone, it feels alive, like the firm warmth of a dog's head beneath my hand. I walked the streets and the steep hill, I observed and researched. Some of the medieval walls have crumbled, but maps show that they were extensive, surrounding the city, protecting those inside and keeping others outside. They were also a kind of skeleton of the city, creating bounded areas within it, marking off places of power, both castle and cathedral.
At home, as my story of persecution against the Jews in Lincoln developed, I imagined the walls, standing still and silent, bearing witness to horror and longing to cry out. The idea is not new; both the Old and New Testaments of the Bible have the walls cry out when others are silent, as I quote in my epigraph.
My questions were, then: How do they speak? What is their voice?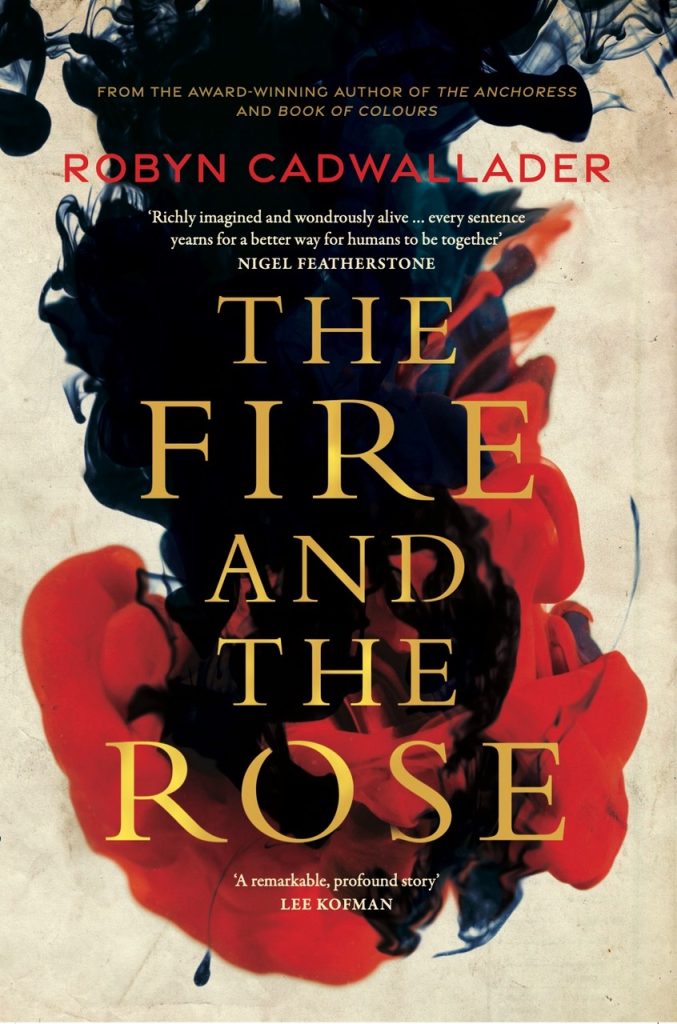 In cooking shows, it can be educational to see the chef occasionally make a mistake in their process, and their dish fail. We learn from what went wrong. Well, let me tell you about my souffle of The Walls that didn't, at first, rise.
My novel includes an account of the true story of Little Hugh of Lincoln, a boy who goes missing. When his body is found a month later, latent rumours of the Jews having kidnapped Hugh harden into accusations of torture and crucifixion; many Jews are imprisoned and killed, and Hugh proclaimed a martyr. That horrific event occurs some twenty years before my story begins, but it surely would have continued to haunt the streets of Lincoln.
Because that story of false accusation is so emblematic of the kinds of cruelty and prejudice levelled at the Jews, I decided it should be told in full, forming a thread throughout the main narrative. The Walls, timeless witnesses to all that happened in Lincoln, seemed the perfect narrators. In theory, it seemed to work, a story within a story, allowing The Walls to show and comment on the ways injustice functions to attack and undermine.
It made sense that The Walls, telling a story from the thirteenth century, should have a medieval voice and form. I tried rhyme, and it was a disaster. I tried blank verse, but it didn't seem quite 'medieval' enough. I tried alliterative verse. That I could do and I finished a series of sixteen poems that told the story of Little Hugh of Lincoln.
I was pleased, for a time. Women in my writing group were encouraging about the idea of poetry threaded within the prose, but they were unenthusiastic about these particular poems, my publisher even less so — but she agreed to let me have my poems.
Yet however much I told myself that, after all my hard work and revision, The Walls' poems were the way I needed to go, the discomfort remained. It arose every time I read the poems. Eventually, I recognised that the poems, however good they might have been, felt dense and dark. The tragic story of Hugh's death and subsequent injustice to the Jews intensified the cruelty of persecution in the main narrative, and threatened to overwhelm the reader.
There was, I realised, no place for the novel to breathe. I needed to open up some space, provide some light and relief among the darkness.
I went back to my first questions. Why does stone speak? Who are The Walls? What is their perspective, their authority, their tone? Would they speak from a position of involvement, or be onlookers? Would they be naive or wise? How far would they consider themselves part of the city? I began to reconnect with my initial urge to give stone — The Walls — a voice. I needed to wait, be still, and listen.
I pondered the nature of stone, and the ways it is used. I read about stone. The Walls of Lincoln are ancient, not just medieval, built of stone that formed aeons ago in a soup of fossil and sand. They would speak with the wisdom and authority of the ages; in their lithic longevity they would have witnessed the fluctuations in human culture, power and fortune in Lincoln. But as part of the city they would also be intimately involved in its triumphs and tragedies; they would have watched Hugh grow, and would have known and seen the Jews who were maligned, arrested and killed. Lincoln's walls would offer both distant and intimate perspectives.
I rediscovered my excitement, and that very first, though unformed, impulse to let stone speak.
There was, though, a further question: if The Walls were to speak as a kind of Greek chorus, what was their perspective? I needed to understand what the novel was really about. Once I found a little distance, I recognised that, undergirding the narrative and its story of prejudice, I was writing about the importance of the 'other', the one who seems different, who may challenge and disturb our comfortable sense of the ourselves and our world.
Looking for ways to understand that idea more deeply, I discovered the riches in the work of Emmanuel Levinas, a Jewish philosopher, who writes of the importance of seeing the other. We diminish ourselves and our world by demonising, expelling, and sometimes eliminating, those we do not understand. Levinas urges us to recognise the value and importance of the 'other' in their own right as persons, and to see their importance to our own existence; without them, we cannot fully be. 'The concern for the other breaches concern for self. This is what I call holiness.' That was the perspective The Walls needed to take — one that would also draw the issues of prejudice and injustice out beyond the confines of Lincoln in the thirteenth century and make clear their relevance for us today.
That moment, where the nature of stone and the perspective of The Walls came together, was a true 'aha' moment. The voice was clarion clear, as if The Walls had been waiting for me to listen to them. With it came the freedom to write poems that were not limited to a medieval voice; poems that could be playful and tender, that could speak of a single moment as well as provide the long view of centuries. And I loved it!
I'm not suggesting the words fell from the heavens in a blessed rush. I needed to revise, as always. The difference was that the long process of getting it wrong, rethinking, and going back to my first impulses had slowly but surely helped me clarify what the novel wanted to be. My first poems weren't wasted; they were part of the process.
I learnt once again the importance of two things. The first is that those initial, not-quite-clear, almost dreamlike impulses are enormously valuable; even in the chaos (for me) of writing and revising, those impulses need to remain a touchstone. Secondly: be still, listen; there is much more going on in the story than the chatter in my head. The story will tell me if I listen.
Robyn Cadwallader is a poet and writer living on unceded Ngunnawal country outside Canberra. She has published reviews, short stories, a poetry collection, i painted unafraid, and a non-fiction book about virginity and female agency in the Middle Ages. The Fire and the Rose is her third novel. Her first novel, The Anchoress, published in Australia, UK, USA and France, was awarded a Canberra Critics' Circle Award, and shortlisted for several other awards. Her second novel, Book of Colours, won the 2019 ACT Book of the Year Award, a Canberra Critics Award and was shortlisted for the Voss Award.