Before I wrote my second memoir Darkfall, I didn't think I'd ever write much about my adolescence in a country town in the eighties. My memories from that time were painful to think about. They included intense episodes of bullying, physical and sexual abuse, and a general atmosphere of violence in my town. I'd suffered from severe depression for decades and I knew that my traumatic memories were the main source of this depression. I saw them as a dark, tangled mass and hoped they might have less power over me if I could find a way to write about them with some coherence. But I couldn't imagine how I would unpick the mass and arrange its parts into a narrative.
I touched upon some of those memories in my first memoir, Midnight Water, but left out the worst of them. Later, I began thinking about ways to experiment with modes of writing that might offer new methods of engaging with memories, especially painful ones. Seeing a dancer's improvised performance one day gave me the idea to improvise writing live-in-performance while using a projector to reveal my text as I created it.
I approached the dancer and he invited me to perform with a group of improvisational dancers. I would sit in the performance space, trying to empty my mind and writing whatever came, while the dancers simultaneously improvised near and around me, with my text projection falling over them. I noticed that the style and pace of my writing would be affected not only by their movements, but also by the sounds, the space and the audience. Most of that writing was poetry in which I was playing about with style rather than focusing on content, except for experimenting with repetition where I told the same story in different forms.
Soon I met the musician Andrew Darling, who lived close to me in the Yarra Valley, near Melbourne. We had a shared love of literature and we were both interested in improvisation. One day we arranged to go to a forest nearby, to improvise together. We set ourselves up by a creek. Here, in the bright daylight, I wrote by hand in a journal instead of using a laptop. I sat on a mossy bench while Andrew stood near me. The rushing of the creek formed part of the soundscape as Andrew played his trumpet and flugelhorn, and in the quieter moments the scratching of my pen also became part of the music.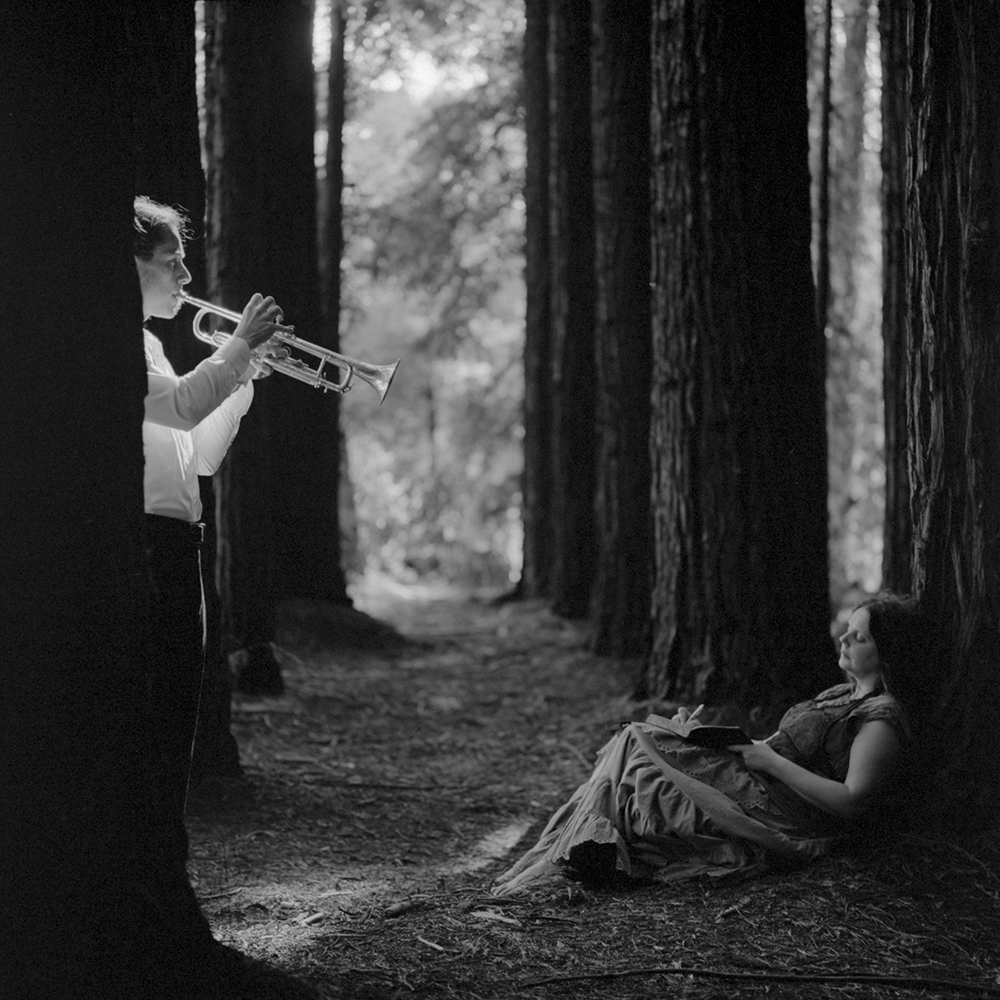 For an hour, we improvised. Andrew didn't see my words until I showed him later, but while we began the session as near-strangers, our seemingly disparate creative practices had fused by the end. Andrew said that because of my writing presence he'd played differently from ever before, new techniques emerging in the moment. He'd explored a deeply sad memory from his past. I'd done something similar in writing. The presence of Andrew and the sounds he'd created, sometimes melodic, but often not, had revealed a different plane of imagination and access to memory from what was usual for me. His creative practice connected with mine, altering the pace of how I remembered and transposed my memories.
I nearly always write about material from my memory, but that time I wrote differently about it – almost in slow motion, although sometimes my pace would quicken. It's too simple to say that I wrote in tune with the music. It was more like what Andrew played was of the timing of the store of some of the memories that I'd kept most private and hidden, even from myself. The way he played appeared to have similar pacing and rhythm to these memories as they existed in my mind. I often have clear, detailed memories. I think of them as 3-D because they can play out like a film except that I'm inside the film and aware of all my senses. I found that Andrew's playing matched the pace – somewhat slowed and dreamlike – at which I usually move through the space of my memories. In the past, whenever I was reminded of the most painful stuff, I would back away from entering their 3-D space. But Andrew's music helped me feel braver and perhaps less alone and I finally entered some of that territory and began to write about what I found there. (Later, as our improvisations progressed and I was already writing all the difficult parts, it was often my writing that set the rhythm in the sessions.)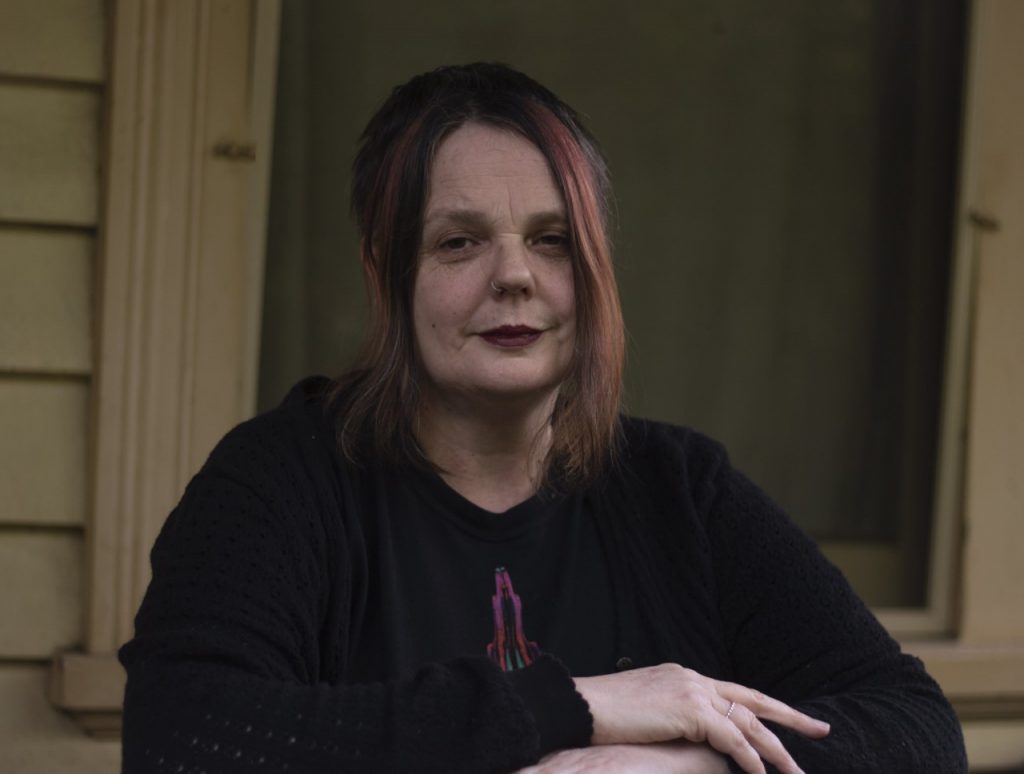 At first, I explored more recent painful memories, such as the break-down of a relationship. It took a couple of years and a gradual building of trust with Andrew before I wrote about my adolescence. But even the first time we improvised, I still had that older, harder material in mind, approaching it like an animal, moving closer and closer until finally I was trusting. I described a landscape from that time. But it wasn't the bleak, dusty town where I'd grown up. Instead, I described an inner landscape I'd constructed when my daily experiences in the town were too difficult to bear. It was an imaginary place with a similar shadowed light to the forest by the creek, a place where I retreated when the bullying at school and other acts of violence and cruelty that happened to me or that I witnessed overwhelmed me.
As Andrew and I prepared to publicly perform, we named our collaboration Illuminous, and we moved indoors. Now I resumed writing using a laptop and projector so that my text could be seen by Andrew and eventually by an audience. I hadn't yet then approached the most difficult tangle of my past head-on. Andrew suggested that if I wrote the most potent memories of my youth, one by one, then they might have less power over me. I didn't really believe him. I could see only the impenetrable mass. But I trusted my friend and our creative process.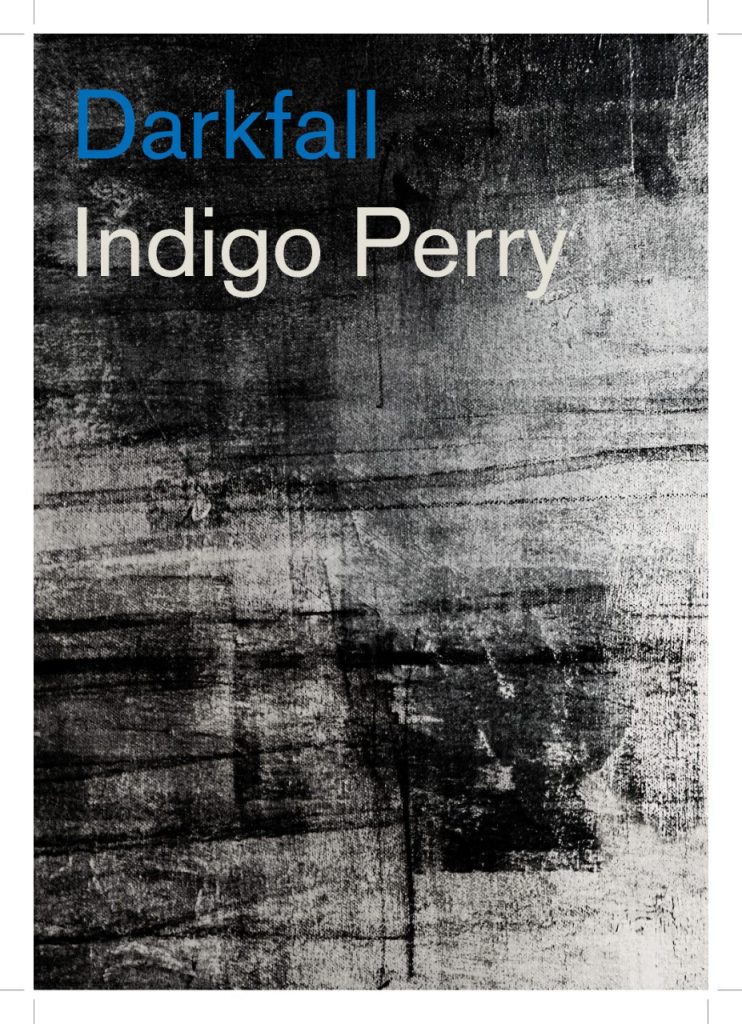 We continued to improvise, and the fragments emerged. After a few months, I noticed that the vision of the dark mass inside me was indeed diminishing. Sometimes I still backed away, saying it was too hard. But Andrew always coaxed me back, conjuring up the atmosphere that I needed to write. He played in extended and unorthodox ways. His performance could be melodic or discordant and harsh, more sound than music. He would speak words into the trumpet or breathe through it without playing or simply tap the valves with his fingers. He would play into water or into the ground when we met outside. At times, he played onto my body and into my hair. The semi-abstraction and mix of musical and non-musical sounds, varying pitches and an unpredictability that nevertheless had a kind of sense and coherence resonated with me. I wrote about all those moments of loneliness and fear from my younger years, such as the time when a man came to a bedroom window in the middle of the night, trying to coax me to come outside, or when I'd play in a cemetery near the graves of children from gold-rush times, then grow terrified as I'd imagine myself being one of those dead children
Around two-thirds of Darkfall was written in Illuminous sessions. By then, I had the feel of the rhythm, and I completed the last fragments alone, because I needed private space to write the most difficult and hidden of the memories. Still, musicality was deeply embedded in the work. In those final stages of writing, I listened to my favourite music, the underground and post-punk music to which I didn't have access in my youth spent in a country town in pre-internet times. Now I decided to gift my younger self with music that I knew would have helped her to feel more resilient and resistant, less alone, back then. I created a score for Darkfall, bringing in the likes of The Birthday Party, Siouxsie and the Banshees, The Cure, Kim Salmon and the Surrealists, subtitling each fragment in the book with an underground song from the era of my youth. I set my past to these songs as a loving act of reclamation and as a way of honouring the deep imbuement of music in how I came to write about my adolescence.
*This blog post is dedicated to my beloved friend and collaborator, Andrew Darling.
Indigo Perry's most recent release is the memoir Darkfall (UWAP, 2020). Her first memoir, Midnight Water, was shortlisted for the National Biography Award. She is a Senior Lecturer in Writing, Literature and Culture at Deakin University in Melbourne. Indigo lives with her two children in the Yarra Valley. Her performance collaboration with Andrew Darling is called Illuminous. More at  https://www.facebook.com/Indigo-Perry-Author-102335694783945/