Self-assessment is a critical skill for any writer, and it's something that I've worked hard to develop, to find ways to establish a distance from the content, in order to see things as another reader would. But practicing this skill can get even more challenging when there's a significant flaw in your narrative, yet you're emotionally attached to your work. Your instinct is to push through, ignoring the fact that no amount of revision is going to correct the problem.
That's the point I got to on my second novel. My first novel, Rohypnol, won the 2006 Victorian Premiers' Literary Award for Best Unpublished Manuscript, and was subsequently published by Random House. My second book, I decided after the publication, ambitiously, would follow closely behind and would have a more complex narrative. Originally, that novel, One, was due for release in 2009. It was eventually launched in 2018.
That huge delay happened because there was a fatal flaw within my original structure, a hurdle that could not be overcome. And yet, I worked at it. Certain elements and sequences had been locked in in my thinking, and I couldn't see a way around them. Combine that with the added expectation of a second novel, and the pressure I was placing on myself to create a perfect work of art… I tried everything to get the novel to work – I rented out a room in the city, I isolated myself for extended periods in hopes of a breakthrough. All to no avail.
Really, it came down to two key issues. The first, as noted, was the problem with the narrative. I had come up with a story that went from A to B to D. I didn't have C just yet, but I figured I'd write my way out of it – I've been writing all my life, coming up with a plausible connector would be no problem. The problem was that it was impossible – in my original version, the main character was dying of a terminal disease, but he didn't know it, yet other characters in the story did.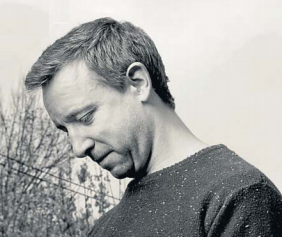 Is that realistic? Could that happen? I could come up with some reasons as to why that might occur (in this case, the character was depressed and his doctor was concerned, given the news, that he'd simply give up on life and wouldn't get anything out of the time he had left), but they were only ever relatively plausible. The logic felt loose, unfinished. It didn't stand up to my ambition for the work.
The second issue was the imposter syndrome that often comes with a follow-up book. With my first novel, I was writing as much to see whether I could actually complete a long-form project as I was to create an artwork. If I could put something together and it wasn't terrible, then great – I'd take the lessons learned into writing something else, refining my skills. There was no pressure, no expectation. Most people didn't even know I was working on it.
Then it actually got published. It was an amazing validation of my efforts, but my expectations for my next book were different. I viewed my second novel not as a 'fun side project' but a 'professional work of art'. I wanted to create something that contributed more, that added to the Australian literary landscape in a significant and meaningful way. I was my own worst critic, my own demanding audience. I was the one heaping the pressure onto myself.
Marcus Zusak noted similar battles with imposter syndrome in an interview with The Sydney Morning Herald last year – in describing his efforts to write a follow-up to his immensely successful novel The Book Thief, Zusak explained that, at times, he had essentially become crippled by self-doubt.
'Zusak had produced hundreds of pages of false starts and rewrites; he had scrapped whole sections of the manuscript and begun again; at one stage he had become fixated on the first page, which he rewrote, by his own estimate, thousands of times.'
Never had I related to something more.
At some point, I realised I had to stop looking for solutions, I had to leave the novel – I told myself I was okay with never writing again. I'd already achieved my dream, I'd had a book published. Maybe, that's all I had in me.
But then, I couldn't just walk away. Writing is part of who I am, even when I do take breaks from it, I always end up coming back. The words come to me in the quiet hours of the night, the storylines playing out in imagined scenes. Being a writer is like having an addiction to words, and while you might be able to distance yourself for certain periods, you eventually find yourself tapping at the keys or scribbling at your notepad once again as the compulsion flows through you, and the sentences start to become clear.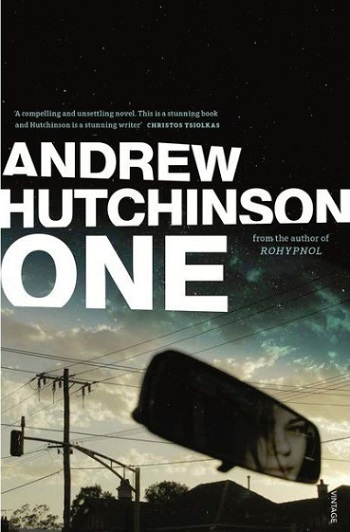 For One, I needed to break things down, dismantle the whole thing and start again. I needed to re-examine the purpose of the story and why I was writing it, and get back to the core messages that I wanted to explore. In the process of writing the novel, I'd added in a whole lot of side plots and elements which I thought I needed in order to make it more literary, more compelling. But in doing so, I'd diluted the main ideas largely beyond recognition.
What was the core story? What were the core ideas? One, really, is a story about the extremes of relationships. It explores why, when we're in love with another person, we may go to such extremes for their approval, and how our lover's validation may become a need.
Once I'd pared it back, I could then look at the narrative arc more objectively, and map a path to exploring these key concepts, without interrupting the reader with confusing side notes and messages that didn't fit. It was a huge challenge, but once I'd regained momentum, the words flowed once again.
Andrew Hutchinson is the author of the novels One (2018) and Rohypnol (2007), both published through Penguin Random House. His first novel won the Victorian Premiers' Award for Best Unpublished Manuscript in 2006, and his writing blog 'Twenty Six' won the 'Words and Writing' section in 2014 Australian Writers' Centre Best Australian Blogs competition. dlocke