In the autumn of 2006, while still quite new to Australia, I was doing my first ever writing residency – in a yellow house in the Blue Mountains called Varuna, which once belonged to the novelist Eleanor Dark. Every night we, the fortunate guests, feasted on the Varuna cook's curries and other culinary wonders. Every night my housemates – a poet who wrote villanelles, a novelist who was also a yogi, and a terrifyingly prolific New Zealander who at once whipped up plays, poetry and fiction – discussed the daily progress of their books. Every night I sat mostly silent. After dinner I went to the former maid's room I was staying in to lie on its monastically narrow bed, read and cry myself to sleep.
I was progressing nowhere. My story had no clear direction, even though I'd been writing it for two years. I was hoping a fortnight away from my routines would help me to finally capture that elusive work, but it rained heavily when I arrived and, at first, I blamed my failings on the gloom of the weather. Later, when the rain stopped, I blamed Varuna's library, whose wealth of good books overwhelmed me. What was the point of writing anything new? I fought that thought by picking up volumes by Gail Jones, Sasha Soldatow and Brian Castro to spark my fire with their bewitching prose, but nothing helped. Good writing became a mystery I was unable to solve.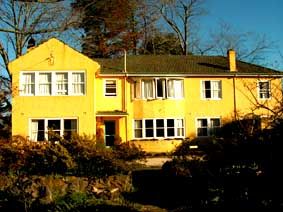 Towards the end of my stay, I gave up writing altogether. I took long walks in the mountains. I bought a halter dress with blue flowers. I called my husband many times a day and sat in my garden studio, looking at yellow roses and bundles of cockatoos luxuriating in the comfort of well-established trees. I, too, had comfort: generous windows, a large desk, a sofa to daydream on. I sat in a studio that was every writer's daydream feeling even more miserable than I did at night. My only happy day was when the New Zealander, satisfied with her output, took me along for a trek to the Three Sisters. The air was moist and warm, the foliage laden thick with silvery spiderwebs, and neither of us mentioned writing for the entirety of our trip. Soon after, I returned to Melbourne feeling my life was devoid of meaning. I did have a good dress though.
***
To explain my failure to write in the magic of Varuna, I have to tell you about the years that preceded that stay – my early years in Australia, when for the first time ever I didn't know what to write about. The life baggage I'd arrived with seemed too foreign, even compared to that of other migrants here; Russians, Israelis and especially Russian-Israelis like me are as rare as unicorns in Australia. I thought, who would care for my stories if I wrote about what I knew? And I didn't feel 'qualified' to write about my new country. However, I noticed how often my new acquaintances seemed fascinated by my childhood spent in Odessa's dissident circles, under the watchful eye of the KGB. It seemed like this was a kosher subject for a book – something that people here would like to read about. All the signs were there, to the extent that I was even awarded a literary grant and, later, that residency at Varuna – to support the writing of my childhood memoir.
I had more reasons for writing that book. The story of Soviet Jewish dissidents, which once made headlines in the West, were largely forgotten by then. I wanted to rescue it from oblivion. And I wanted to pay tribute to the courage of my parents. I was clearly meant to write that book. So I worked on it, and worked. For writing it always felt like work, never pleasure. My written words reflected that unfortunate state of things. Still, it took me several years to let go of that book. Even after coming back from Varuna, when I finally admitted to myself I wasn't passionate about the work, I persevered for some time – out of duty, 'just to finish' it, and most of all because I didn't know what else I could write…
***
Emotionally honest writing begins at the very beginning – with the choice of our themes. Or as VS Naipaul put it: 'Half a writer's work… is the discovery of his subject.' (Before he found his own, he grew so desperate and insecure that he began to write with a pencil – a more tentative instrument.)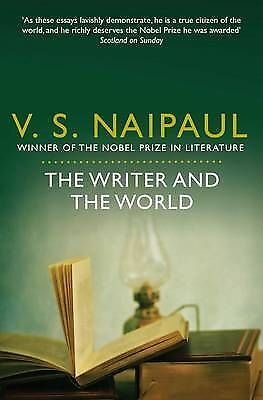 Good literature, I believe, arises out of a pressing need to express something. I cannot picture a serious artist working without an urgent matter they are driven to explore. Isn't writing all about being possessed, seized, obsessed? But there I was back then, not trusting my intuition as I had with my previous books. Instead, I made a deliberate, cerebral choice to write what I thought I ought to, for a range of honourable as well as cowardly and calculating reasons…
I don't like rules in writing, but I do have several tenets I hold dear, and since that failed memoir, one of them has been: write only about what is urgent. This may seem like a self-evident principle, however I think it does take courage to resist fashions or vanity or the desire to please others; to forego considering such questions as: What do I know best? What sells? What subject shows me as the most moral, and generally superior, human being? It takes courage to follow subjects urgent to us, even if they cause us discomfort or seem to hold no interest to anyone else.
Paradoxically, perhaps, books devised with an audience in mind tend not to appeal to readers. Writing that lacks authorial desire and curiosity is usually dishonest and flat. Whereas books conceived out of some innate need are more likely to crackle with electricity and be urgent for the readers as well even if their subject is quite pedestrian. I am thinking here about the phenomenal international success of Knausgaard's 6-volume masterpiece My Struggle, where he examines his relatively uneventful, but urgent to him, life. On the reverse side, even more or less formulaic bestsellers often originate from an internal drive – the mega-selling authors Stephen King and Patricia Highsmith both describe in their respective books On Writing and Plotting and Writing Suspense Fiction how, at least in the early writing stages, they write foremostly to please themselves.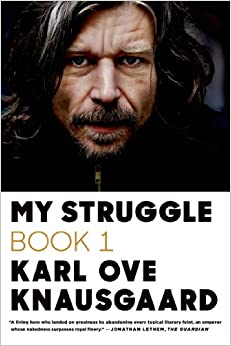 My desire for a subject often manifests itself through an image, most likely spatial, and I know I want to write something because I want to enter that place and the certain mood it induces in me. Urgency can be also rooted in – for fiction writers just like for memoirists – the 'significant moments' in our lives, as Raymond Carver put it; or in our passions to borrow this time from Isaac Bashevis Singer, who suggested that 'every writer must write… [about] the things he is pondering about, or brooding over. This is in part what gives writer his charm and makes him genuine. It's only the amateur who will take any topic.' Memoirists write directly about what matters to them, whereas fiction writers may sublimate their experiences and passions.
Bashevis Singer acknowledges that few people have a large number of genuine passions, the kind fit to power a story. But he thinks this doesn't need to limit our writing, that 'a writer can describe countless variations' on each topic they are passionate about. If you look at D.H. Lawrence's oeuvre, the importance of love in human condition is what all his novels are about, like in The Rainbow where his protagonists dispute the then-popular notion that one is ought to sacrifice himself for his nation's good and place love above that. And most of Chekhov's stories and plays can be summarised along the lines of 'it's about a group of bored, unfulfilled, defeated people stuck together in a provincial setting'. And yet I can never get enough of Chekhov. I found reading Bashevis Singer liberating as I, too, am drawn to writing about the same themes time and again – the dark side of desire, the female body, self-destructiveness… I used to worry about repeating myself, but now I nurse my recurring obsessions. I trust that if they return it is because I haven't exhausted my study of them yet. And I am definitely done with having lukewarm, pragmatic relationships to my works. Now I won't commit to a subject unless I am haunted by it.