One of my earlier jobs, before I moved onto writing and teaching writing full time, was working in a mental health organization. Among all else, I ran there a writing therapy group. The majority of participants shared a diagnosis of clinical depression. How they described their illness, however, differed from person to person. One man wrote that being depressed was like being smothered by a heavy blanket and struggling to breathe. Another wrote it was seeing the world through a grey, flattening prism; nothing had color or dimensions. The word depression applied to all, yet every person experienced it quite differently, despite the many commonalities too.
The big words we use so casually in our everyday, especially when they denote emotions – anger, love, embarrassment – really don't mean that much. Ordinary sadness, too, doesn't only differs from person to person, but also comes in many shades for each of us. Recently I re-watched a Russian film that meant a lot to me as a child. I bawled my eyes out at the tragic story of a woman's thwarted hopes for love (yes, weirdly enough already then I was an avid consumer of adult television…). But I also cried because of some complex, and complicated, longing I felt for the country where I was born and which literally vanished since Glasnost and Perestroika, and towards that child I no longer was. And I cried with the joy this movie gave me by bringing me closer to my elusive childhood. That sadness felt genuine but also delicious, rich, indulgent like hot chocolate. I relished it, I wanted it. How could I use the same word also for the sadness I felt when my recent grant application was rejected? There was nothing delicious about that. The taste was bitter with failure, and with some vague anger too.
This is what writers are supposed to do, to work with the gaps in language rather than lean on those 'blanket words', words that are supposed to brim with meaning but actually contain little. Emotions challenge writers, and this is partly why we so often resort, at least in the initial drafts, to excessive use of these blanket words, and so our protagonists feel 'joy' or 'anger' every few paragraphs. But if we write like this, how can we tap into our characters' uniqueness and convey the complexity of their interiors with all their shades and paradoxes? Without precision, without dissection of feelings, there is no individual on the page. When Emily Gould describes in And The Heart Says Whatever what sexual desire felt to her like when she was an adolescent – 'the complicated constellation of gratification feelings clustered around sex that, because I was a girl, I had taught myself to call "love"' – I learn something about desire, but also something about her.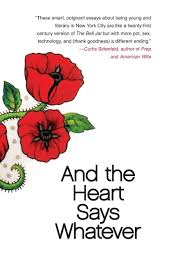 Gould uses sophisticated sociocultural critique to pinpoint a particularity of emotion. Another way to write about feelings is to follow Marion Halligan's suggestion that 'the whole business of fiction [or creative nonfiction] is to capture the abstract in the concrete.' Many good writers use concrete metaphors, or attach desire to particular objects to express what something really feels like. Here is Brian Castro, in Shanghai Dancing, describing despair: 'She broke the nights into little pieces'. And F. Scott Fitzgerald, writing romantic love through places: 'Wherever she was became a beautiful and enchanted place to Basil… long afterward a commonplace street or the mere name of a city would exude a peculiar glow, a sustained sound that struck his soul alert with delight.'
One of the reasons we frequently resort to blanket words when describing feelings is because to explore them in depth isn't just difficult but also confronting. Most of our emotions are mixed and ambiguous. But do we really want to admit that love is always complicated? That anger is likely to contain an element of self-righteousness, even when it feels completely justified? Many of us, I suspect, yearn for emotional purity, even if we don't admit it. Feeling pure fury is liberating (in a self-righteous kind of way), isn't it so?
Honest, deep exploration, and finetuning, of our emotions and the emotions of our fictional protagonists may bring fears of compromising our, their, 'goodness' and this can be hard to accept, especially if we are susceptible to idealism or fear disrupting conventions. Such writing puts us at risk of judgement. Which is kinda bad but also good news for an artist. Because risk is what makes our art come alive. It makes us come alive. I felt all that when I admitted my complicated feelings about my appearance in my memoir Imperfect:
I've settled into the sort of fluctuating attitude towards my body psychologists think is most typical of today's women, whereby my desire to be prettier than I am is sometimes intense and sometimes low. Most often what I feel is some mellow, vague discontent; I may lie peacefully in my bed, then notice my reflection in the mirror and feel a pang of pain, wishing I was slimmer, didn't need glasses, had a smaller nose.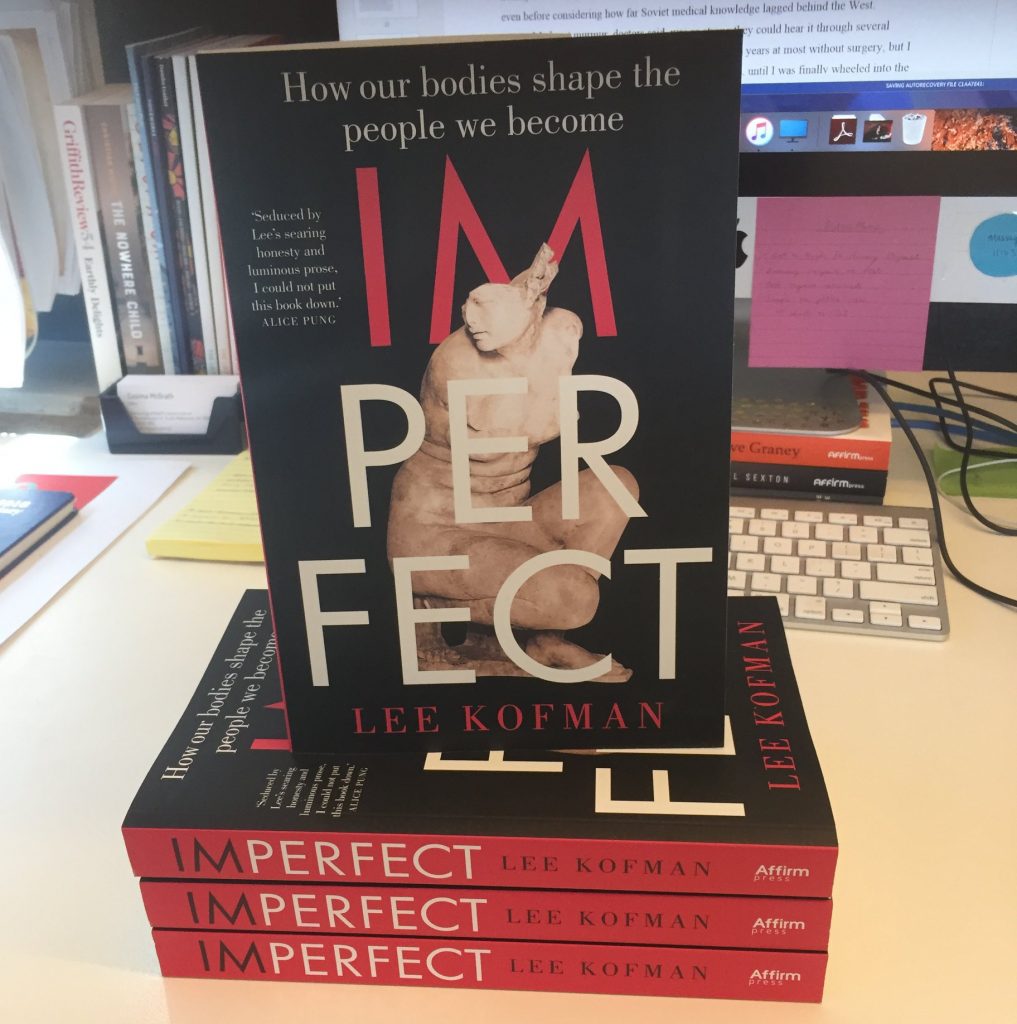 When I wrote this, I feared to be accused of vanity, and several readers did just that. But others wrote or said to me they felt understood when reading about my experiences. In many ways, writing honestly about our emotional tangles can be an act of generosity, a chivalrous gesture towards our readers. Rather than feeding into conventional expectations of how people should feel, rather than holding readers to impossible ideals and making them feel inadequate, wanting, we share the 'failings' of human emotions. We can show our readers they aren't alone in their emotional non-perfection, in their 'flawed' instincts, drives and urges.
Maureen Corrigan, an American literary critic, writes in her bibliomemoir Leave me alone I am reading:
What we readers do each time we open a book is to set off on a search for authenticity. We want to get closer to the heart of things … a few good sentences … [that] can crystallize vague feelings, fleeting physical sensations, or, sometimes, profound epiphanies … In our daily lives, where we're bombarded by the fake and the trivial, reading serves as a way to stop, shut out the noise of the world, and try to grab hold of something real, no matter how small.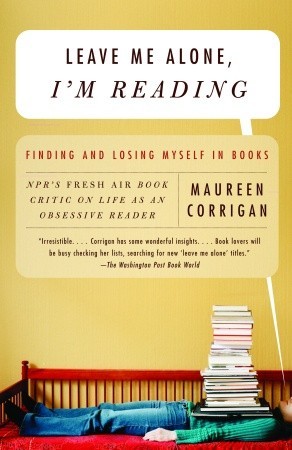 Here is then another challenge writers face when writing emotions, and it's antithetic to refining, distilling blanket words. Instead of dealing with the banal, the over-named, here we're faced with nameless emotional miasma, with the task of doing what T.S. Eliot thought was the purpose of poetry: 'With a poem you can say, I got my feeling into words… I now have the equivalent in words for that much of what I have felt.'
Both Eliot and Corrigan describe linguistic invention, putting into words the so-far-not-described emotional states, those particularly evasive, vague feelings for which we hope there might be some German word. (And sometimes there is, like weltschmerz that describes the feeling of having the weight of the world on your shoulders, or fremdscham – that embarrassment we may experience on someone else's behalf, as if it was us who made that cringeworthy mistake.)
Flaubert excels in such writing. Here, for example, he articulates the intense, obsessive need for drama that afflicts his protagonist in Madam Bovary, which is the source from where all her misfortunes spring:
Accustomed to the peaceful, she turned in reaction to the picturesque. She loved the sea only for its storms, green foliage only when it was scattered amid ruins. It was necessary for her to derive a sort of personal profit from things, she rejected as useless whatever did not minister to her heart's immediate fulfilment – being of a sentimental rather than an artistic temperament, in search of emotions, not of scenery.
Flaubert here draws on his knowledge of human psychology, our motivations, but also he attaches the abstract to concrete – the sea, the foliage. No doubt it's difficult to write so inventively, so precisely. But how much satisfaction is there when we succeed! And really, who hasn't experienced some unnamed, and powerful, emotions? For me this can be, for example, that vague anticipation of adventure oddly combined with profound coziness I feel every time there is a thunderstorm outside. This is where writer's notebooks are priceless. If you carry them everywhere, whenever you feel such a vague but powerful feeling, you can pull your notebook and pin that fast-disappearing exotic butterfly to your page to later use it in your work. Has this or a similar experience ever happened to you?