The 22nd of November 2018 was a good day. It was the day Allen &Unwin signed me up for my third novel, The Deceptions. Many years earlier, I had lived next door to Fred and Eva Perger, Czech-Jewish Holocaust survivors. One of their wartime stories inspired me to write The Deceptions. During their internment in the Jewish ghetto of Theresienstadt, they had befriended one of the guards, a Czech gendarme who, unbeknownst to them, had become intimately involved with one detainee. What followed was a betrayal so troubling I found myself compelled to write it into fiction. The Deceptions had not been an easy book to write – it had required substantial research into the Theresienstadt ghetto and the role of the Czech gendarmes stationed there – and I'd been relieved to finish it, and find it a home.
In the lead-up to its publication, scheduled for April 2020, The Deceptions was promoted to booksellers who responded enthusiastically. The book would be everywhere, I was told: in the independent bookshops as well as in Dymocks, Big W, Target and more. It would also be made into an audiobook. There were invitations to literary festivals and other events and I'd planned a big book launch to celebrate.
What, I mused to my agent, could possibly go wrong?
A fair bit, as it turned out. The mystery virus that had started in Wuhan, China was travelling fast and by January had reached Australia, too. One by one, the festivals and events to which I'd been invited were cancelled, including my own book launch.
I was shell-shocked.
At least the bookshops were still open, I comforted myself. And then they weren't. The libraries closed. Target and K-mart and Big W emptied.
My first thought was to curl up in a ball and stay there. It was not only disappointment I felt but also confusion. When would the pandemic be over? Would it be over? Coupled with these concerns was a feeling of shame. The virus was proving to be deadly, yet I was more worried about The Deceptions disappearing on the eve of its very release.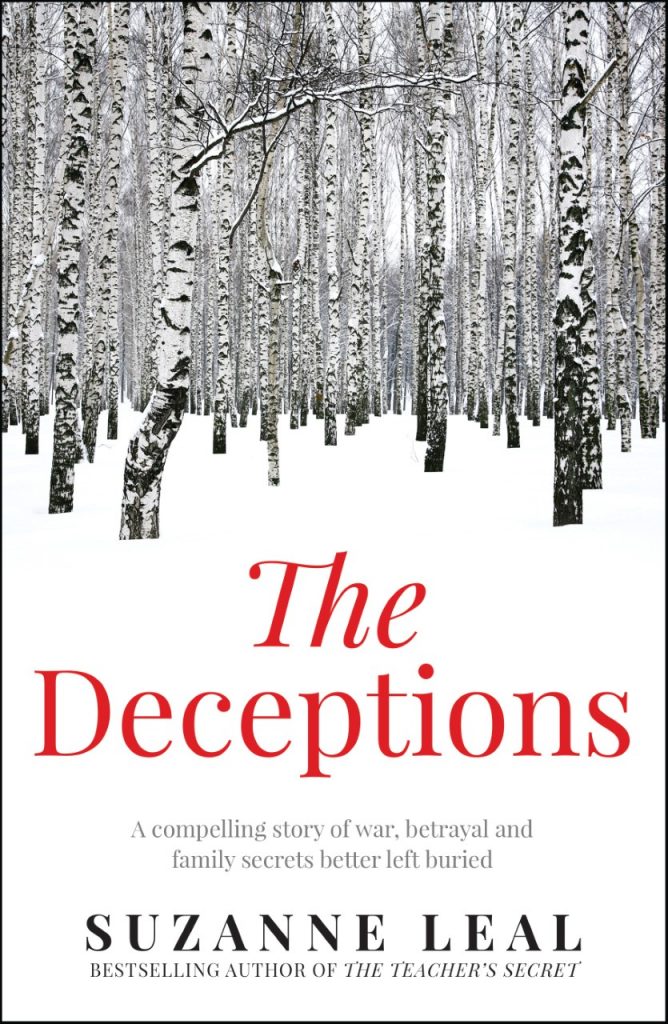 Then I rallied. I could continue to be paralysed by disappointment and despair, I decided, or I could get moving. It was at that point that I came to the realisation that I needed to go online.
For years I have had a reluctant, half-hearted online presence, mostly letting my social media accounts lie fallow. Now, however, it was time to work out how best to use these platforms to let people know about my new book. I substituted my cancelled book launch with an online launch via Facebook Live and I sought to engage with the online community on a regular basis both by starting a weekly book club on Zoom and by producing an online newsletter about books and writing. In giving me a greater public presence, this has generated interest in my novels.
It's been a busy, sometimes nerve-wracking experience and I've learnt a lot from. it. Let me share a few things I've found particularly helpful.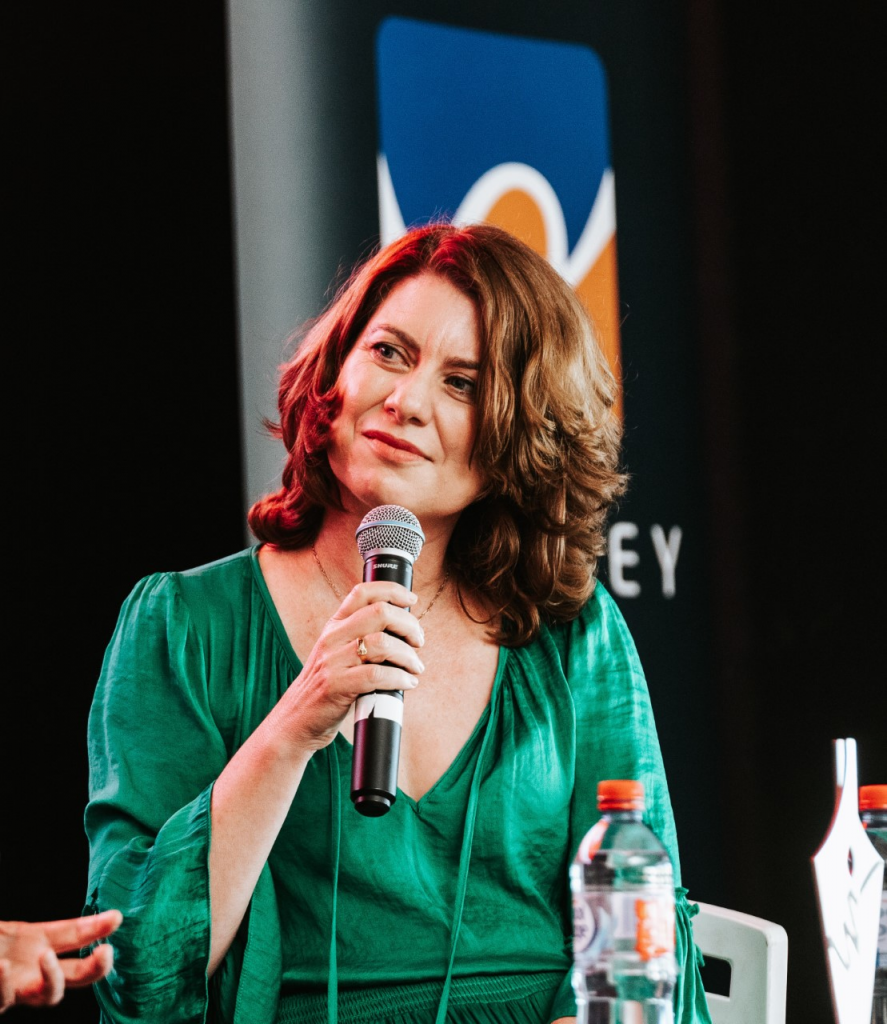 Online Launches
There are many ways to hold an online launch. Facebook Live is easy – you notify your Facebook friends when you'll be live, press play and you're on. It can also be watched after the event. An online launch on Zoom is also good. For this, you'll need to download Zoom and send a link to all your launch invitees.
To enhance the appeal of your online launch – whatever online platform you choose – I have five tips:
Keep it short. Since March, people have been spending a lot of time in front of screens, and it's tiring. In my experience, thirty minutes is long enough. This gives time for a short introduction, a speech from the publisher, a speech by the launcher, a fifteen-minute Q&A and a short reading. My own launch was just over 10 minutes long.
Check your lighting. Good lighting is essential for an online event. Sit facing a light source (using either natural light or a light directed onto a wall in front of you) so that your face is well illuminated and clearly visible.
Check your background. Keep it clear and uncluttered so as not to detract attention from what you are saying.
Check the stability of your internet. Because Wifi can be unstable, I connect my laptop to the modem by an ethernet cable. You may need a connector for this.
Check your sound. If you have a series of online interviews planned, think about investing in a standalone microphone which isn't visible on screen. I have a Blue Yeti microphone which plugs directly into my laptop via USB. If I am not at home, I use Airpods. Wired earphones are just as good. In fact, many people prefer them because the connection can be better. They are, however, more visible on screen.
Engaging an online audience in an ongoing way
Depending on your interests and strengths, this might involve starting a blog, writing a newsletter, producing a podcast or developing a stronger presence on social media platforms such as Facebook, Twitter or Instagram.
I've been running a weekly online book club, Thursday Book Club with Suzanne, thinking that a weekly, relaxed half-an-hour chat about books and writing might appeal to people stuck at home. I also produce a weekly newsletter about books and writing, which contains Zoom meeting ID details to join the book club.
The combination of the newsletter and Thursday Book Club has given me a greater visibility online. Other book clubs who have chosen to read The Deceptions (or my earlier novel The Teacher's Secret) now frequently invite me to join them for an online discussion.
One of the advantages of being online is that there is less pressure to 'perform'. It's no secret that I'm sitting at home at my desk so I don't have to pretend to be in a sound studio. This in itself takes some of the stress of it away. I don't really enjoy hosting dinner parties – the pressure of expectation does my head in – but I have no problems feeding a hungry, and therefore appreciative, crowd with no notice and limited ingredients. Online promotion is a bit like that: you just give it your best shot and, in my experience, viewers will applaud you for it, publishers will appreciate your efforts and the writing community will give you moral support.
Looking after yourself
Here are a few suggestions to help stay sane during the promotional period of a new book:
Maintain boundaries. You don't have to reveal everything about yourself when promoting your work online.
Manage the demands of online appearances When you are appearing online, you are giving a performance and after you have finished, you may feel a post-performance slump. When this happens, be kind to yourself. Most of all, when you find yourself becoming overwhelmed by the demands placed on you, pull back. At a time when so many of the traditional ways to gain publicity for a book are not available, it is tempting to do anything that is asked of you in the hope that it might bring your work to greater public attention. In my experience, writers are generous people. We do a lot of things without recompense: we read the work of other writers, we write articles, we interview and mentor other writers. Sometimes, too much is asked of us. That's when it's important to take a break so that when we return, it is with energy and excitement and goodwill.
Don't forget to be a… writer
It helps me to remember that writers need to write, that it's not all just about book sales. So I try, wherever possible, to start my day not by doing book promotion, but by writing. It's the prompt I need to remind myself why we work so hard to promote our books: so we can continue to be working writers.
Suzanne Leal is the author of novels The Deceptions (Allen & Unwin), The Teacher's Secret (Allen & Unwin) and Border Street (Scribe). A board member of BAD Sydney Crime Writers Festival and regular presenter at literary events and festivals, she chairs the fiction and poetry panel for the Prime Minister's Literary Awards.  A lawyer experienced in child protection, criminal law and refugee law, Suzanne is a senior member of the NSW Civil and Administrative Tribunal. She is the online host of Thursday Book Club. To join Thursday Book Club, please click here www.suzanneleal.com