Journaling the new book
Daylesford – Musk House Nov 11, 2016
5.26 and close to knock off time. Splendid sun shining on the deck before me and the sheep and the grape vine and I'm all chilled and stretched and floppy from a massage and sad because Leonard Cohen has died and happy that I got to hear him sing and so very blessed (even though I hate that sentiment) that I am here and have time to be among these women and write and think and muse.
So begins the word document I have used for over three years now to document the writing of my second novel, The Mother Fault. This unwieldy document is now over 150k words long. There are many, many saved versions of it on my laptop, so I can't be sure how many hours I have spent on this document; but I know I wrote in it every single time I worked on the novel.
On Madeleine Dore's excellent new podcast Routines & Ruts, I listened to Bullet Journal founder Ryder Carroll, who invented a methodology for list making and journaling, speak about using a journal to document writing his own book: '…everything's trapped on the page, everything's captured there and you can start to identify patterns'. Those patterns of our unique writing process, and of our feelings during different phases of book writing, are something I'm obsessed with reading about, to see how it works for other writers. It's one of the things that makes Helen Garner's Yellow Notebook so compelling, beingthe intimate parallel narrative that runs alongside her published body of work.
Something strange happened during publicity for my first novel, Skylarking, when I was discussing its creation. I couldn't remember the order of how things went in the writing of that book—when I made significant changes, in what order exciting publishing events happened, the books I read during key writing periods, who I spoke to and how sometimes those conversations changed the trajectory of the narrative. Not only did I not remember, but I realised I was creating a new narrative of how the book was written. Each time I was asked to write a blog post, do an interview or tell the story of how it came to be, I felt I was building a mythology around the writing process of Skylarking that had a great story arc, sure, but wasn't anchored in facts or the actual timeline.
In the scheme of things, this lack of clarity hardly mattered, we (our publishers and readers included) create a narrative around a book that doesn't always go hand in hand with reality; however, I was thrown by my own cloudiness, and determined to chart the progress of the next book with more transparency, even if just for myself. I wanted to be able to look back and really understand how the book came to be. In addition to this, I knew I needed to be better organised for the second novel; and when Scrivener and I failed to click, I decided the next best thing would just have to be a word doc.
This document has been my go-to, and while I've also got countless scribbled notebooks and notes in my phone and my pile of To Do list notebooks and reams of printed drafts and feedback and scrapbooks, the journal has been my primary catch all.
It includes novel-specific to do lists and word counts and admin tasks:
Tomorrow:
I want to write this early motivation scene –
including high action on Mim realising they are in danger
Finish reading the road
Create character profiles for the characters I know so far – I don't actually know that this works for me.
Use the big scrapbook, highlighters to really map it out, start sticking things in
These lists are even more specific during writing retreats. This time around I've been lucky enough to combine twice yearly writing retreats with my wonderful writers group, with residencies at Varuna, Bundanon and The Butterfly House. During these times, I journal my plan for the next day, including breaks and walks, and I note word counts and scenes created or edited. Ritual now dictates that I also write a reflection on each day during my 5pm sign off drink.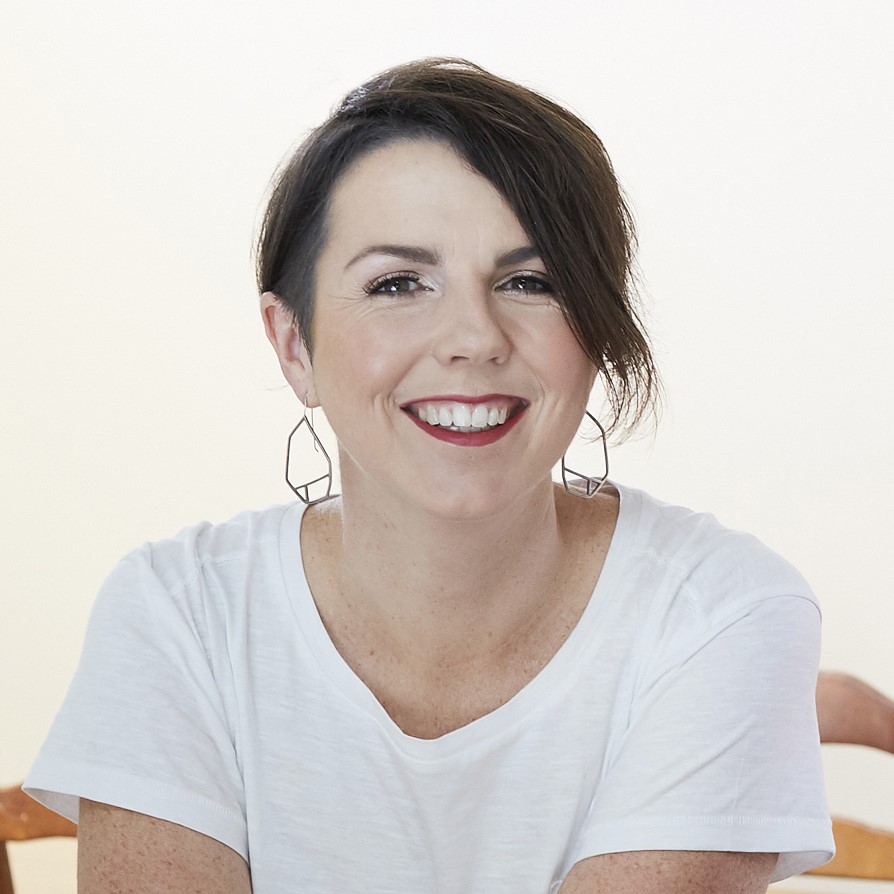 Entries are punctuated by questions to myself, often aggressively caps and demanding immediate answers to narrative problems that have me stumped:
IS SHE MORE DISTRESSED AT THE START?
WHEN DOES SHE FALL APART?
WRITE THE SCENE THAT POINTS OUT HOW MANY WOMEN ARE RUNNING< HOW MANY PEOPLE ARE HURTING AND INVISIBLE – SHOW HER PRIVILEGE
PLOT SHAPE – WITH TURNING POINTS TRY THIS
CHARLOTTE WOOD – can I talk to her????!!!
Then there's my research. Thousands of links to websites and articles on Chinese propaganda, sailing routes, political disappearances, how to get a fake passport, subduction zones, postnatal depression, fracking, surveillance techniques, the Wallace line, engine diagrams and sea level rise.
Scattered between the frenzied cut and paste of notetaking there are moments of doubt and fear, half-whispers of ambition.
I'm scared of writing a book that is no good. I'm scared that it's too ambitious.
I'm trying to write my way into a way of writing that is more me. But maybe I am being more self-conscious now. It's like I'm trying to get to an edge of danger or something, something that has a real pulse, that makes people gasp a little – that Wood, Winton, Tsiolkas kind of place, a bruising place.
At times, I used the document as an online therapy tool, writing in real time as I opened an email with crushing feedback on a draft:
Like it's just an enormous enormous mess. And I can't even breathe, I have absolutely no way to process this or even deal with it. I want to burn the whole fucking thing.
And then there are the moments of bliss:
Thursday AM, Bundanon, 2018.
2- 3 walk – done, baby wombat, heard from Charlotte. It's on!! Charlotte Wood is going to mentor me!!!!!!!!!!!!!!! Feel incredibly excited and lucky and energised.
13th July 2019 NT
Could never have anticipated what happened next. It's Saturday now, early morn at Sandy Creek in Litchfield and got Ad to charge computer so I could do this. S & S offered a two book deal. Completely and utterly insane and game changing and changes the landscape of it all entirely.
I've pasted in text messages:
What do you call the stairs that lead down to the kitchen on the boat?
What kind of person looks after the plague vials in a high security lab?
Sometimes I've brainstormed ideas into the document and then fallen into a scene, mad with the energy of the words and I've left it there, where it began.
Entire email exchanges with mentors.
Quotes from writers that helped the first time I read them and again and again as I went back, sometimes in despair, trying to find the reason to keep writing the damn thing.
And, in there among the muddled words and ideas and thoughts and doubts, I always did find the reason.
The journal helped me to turn up to the page day after day. And it has given me a reference list I can trawl through while I write acknowledgments and as I look for inspiration for blog posts and Q&As during book promotion. Just last week, I was lent Beverley Farmer's memoir of her writing life, A Body of Water, where she writes: '…if I keep a notebook this time as I go, it will grow side by side with the stories, like the placenta and the baby in the womb.' Yes! I thought, that is it, when my novel is 'birthed' and becomes public, the journal is what remains for me. Something precious, a companion to the novel – a messier, unarticulated companion full of self-doubt – but one that has taught me much about writing, and more about myself.
Kate Mildenhall is a writer and teacher. Her debut novel, SKYLARKING (Black Inc., 2016), was named in Readings bookstore's Top Ten Fiction Books of 2016 and longlisted for Debut Fiction in The Indie Book Awards 2017 and the 2017 Voss Literary Award. Kate co-hosts The First Time podcast, a podcast about the first time you publish a book. Her second novel THE MOTHER FAULT will be published by Simon & Schuster in September, 2020. Find out more about Kate at katemildenhall.com or connect via Twitter Instagram or facebook.