I wrote my latest novel, Like Mother, in what I call a 'white heat'. No plotting, no Proust-like interviews of characters to find out their favourite foods, and no research. Just the white page (or screen, let's be honest I gave up writing by hand a long time ago) and the image in my mind that compelled me.  
That single image—of a woman in a kitchen feeding what appears to be a child in a highchair, but turns out to be a doll in a highchair—became a dark tale of first-time motherhood in the context of intergenerational trauma. Was a young first-time mother going to repeat the mistake her own mother made and lose her child because of it? I was proud of what I had written. It felt good in my bones.  
Until I showed it to my agent who asked me whether it was a horror story.  
No, I said.  And I didn't think it was. I had nothing against horror stories, they fueled the reading throughout my teenage years. But while I knew this new novel—where a mother neglects her child to the point of death—was a difficult read, a sad read, the focus wasn't the horror, but the release from it. I didn't know quite what I had written but to me it wasn't horror.  
My agent suggested leaving aside how to categorise what the book was. But while she then assured me I would be able to get it published, she also wondered just how many readers I wanted to let in?  
It was an incisive question. One I hadn't considered and one that came at precisely the right time: after I had written that first draft, which was so clearly written for me, and right at the point where I now had to focus on how to fine-tune the manuscript for readers. 
But because I had no answer for that question, because, I can now see, I hadn't yet begun to turn outwards with what had been such an interior birthing of the book, I can still recall the shock of that moment. Sitting across from her sunny face in that little café in Sydney: the clink of teaspoon on saucer, whoosh of bus away on the main road, and something in my gut beginning to throb with fear. I wanted lots of readers. Of course, I wanted lots of readers. I wanted to touch people. Hold their hands as I lifted the curtain on my wing-ed fears about motherhood. But I saw, as though only looking at it for the first time, that writing about the death of an infant and the mother's lack of remorse simply left readers nowhere to turn for relief.
I'm not ashamed to say that I panicked. Every novel you write teaches you something new, it's just that I wasn't ready for what this book was going to teach me. So I panicked and I showed it to some other readers, hoping for a different response.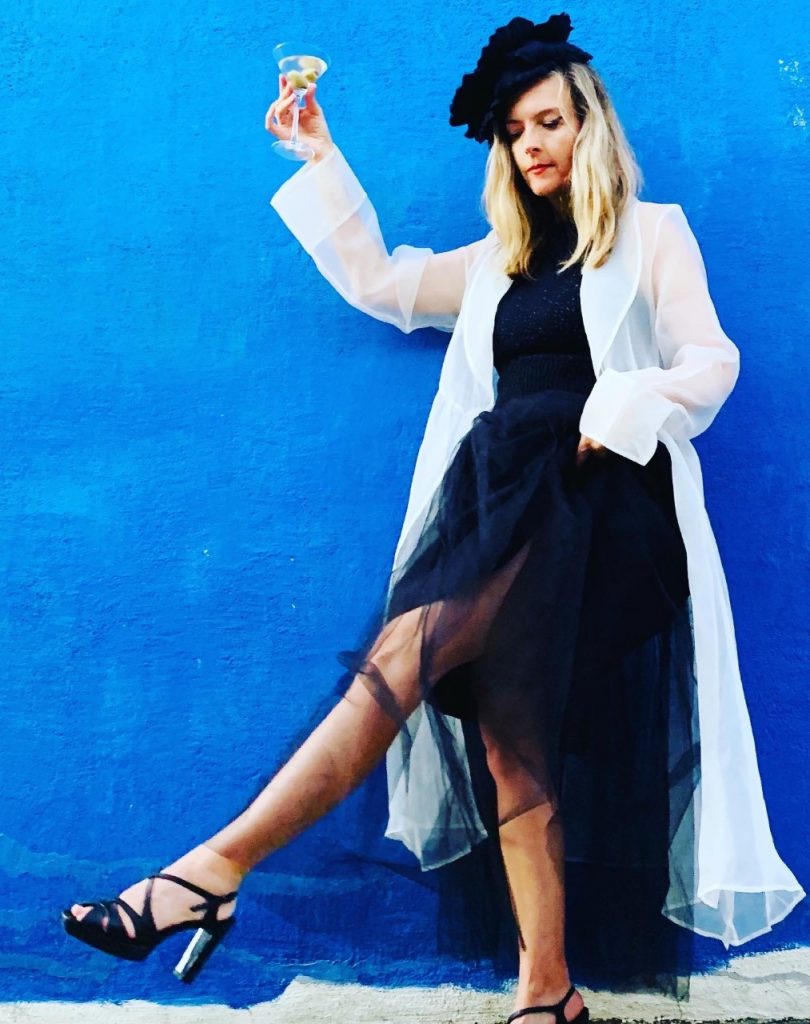 One of them, a mother of three, told me not to change a thing. She loved the dark, stark line of it.  Another, also a mother of three, told me her favourite characters were the crazy aunts, her favourite moment the inanity of boarding up a house from the inside, but she also said it was unbearably bleak and that she wouldn't recommend it to anyone—except people who didn't have any, or who hated, babies.  And then my husband reminded me that even long after the infancy of our own children I would not have been able to read, let alone write a book about, anything like this… 
What had I written? Something truthful but bitter. Was it unpalatable? It seemed so. Could I change it? Yes. Would I change it?  
The latter question wasn't about my willingness to sit down to more writing. Any editor who has worked with me will testify that my problem with editing is more my addiction to throwing everything out and beginning again, rather than clinging to what I already have.  This time though, my problem lay in the fact that I simultaneously loved the horrid gem just as it was, and yet saw that few other people would. So I continued to nurse the red throb in my gut for 6 months and at the end of that time came to very simple conclusion: I already had my novel (the novel written as I wanted it written), so why not create another version of it to let more readers in—and then I could decide which version I liked best?  
It sounds so obvious as I write this now. We all draft our work. We know the difference between the draft titled Draft 6 with Cat and Draft 7 without Cat. But I felt as though by writing another version I would eliminate the first. Erase it. And I couldn't do that. But I also wasn't going to do that, was I? The two versions could coexist.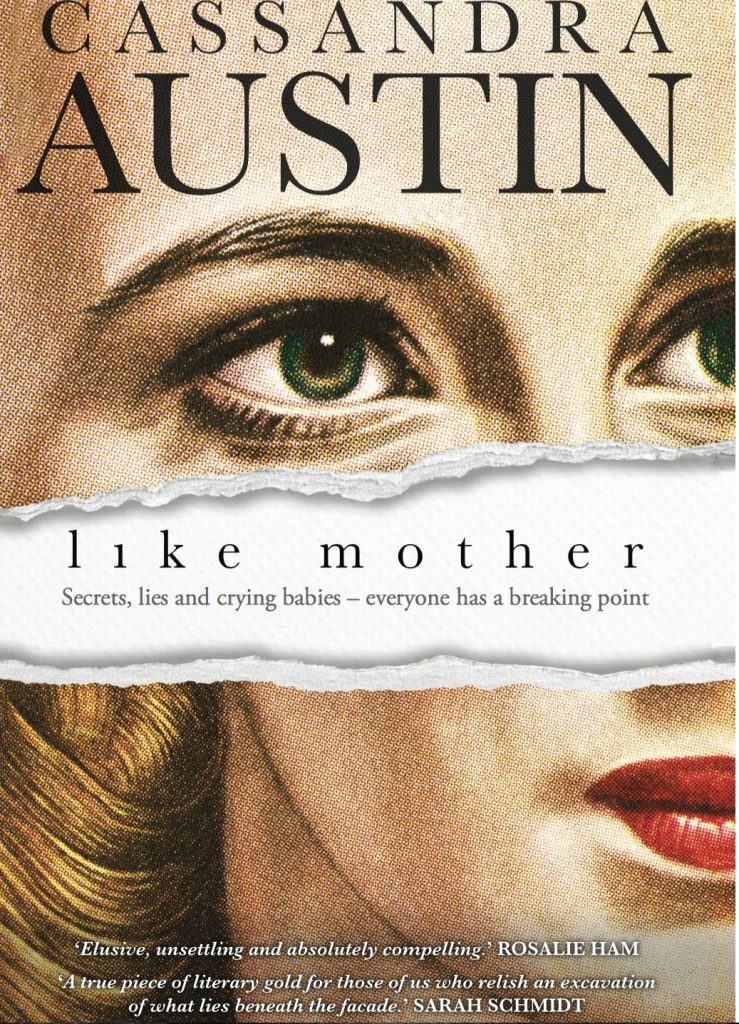 Those six months of hesitation ended in a rush of understanding: I needed to allow more room for that counterpoint to fear—hope. Humour could be woven in. The way I answered the question of the novel—would the main character do what her mother had done?—could be answered in a way that her own baby did not die.
Those six months had given me time to plan a different book.
They had given me time to grieve.
As I write this, I want to laugh at myself. I want to tell you that I was silly, precious; that no one mourns a piece of writing. But I did. Any of us here who write honestly and deeply, of shame and desire, of the unspoken and unpalatable, know what it costs to hew the original shape of a story. But this book was going to teach me how to let it go. So I did mourn. But I also rewrote.
And unlike the joy of that white heat of exploration, the phase of rewriting was hard, cold clinical surgery. I plotted, I excised, I stitched and I sweated. And I made myself laugh and I fell in love with the characters anew, but when I was finished, I couldn't recognise the shape of what I held in my hands. The shift of bones. 
My agent and my editor both said they loved the changes, yet I could barely hear them. I got a rapturous blurb from one of my favourite living authors, Sarah Schmidt, and I was thrilled but still blind. And even when the first reviewer loved the book, I was none the wiser about what I had done.  
It was only when I did a live radio interview with someone who clearly hated where the book took him—someone who, despite my changes, still found it too dark and strange—only then could I see what Like Mother had done: let in more readers. Not all of them. The changes I wrought weren't enough to shift the book entirely, they were only enough to change the tone, to bring a bittersweet quality to the book's aftertaste. 
I had cracked it open only wide enough to let the light in. 
Cassandra Austin is an Australian who lives in Los Angeles with her husband and two children. While she worked as a criminologist for ten years, she then segued into documentary film-making, before finally becoming a novelist. She has published two novels (Seeing George, 2004, shortlisted for the Commonwealth Regional Writers' Prize, and All Fall Down, 2017, longlisted for the Sisters in Crime Davitt Awards) and a few essays (monographs, and various online publications). When not writing, Austin can be found sitting at the potter's wheel for some wordless fun. Like Mother is her third novel.