In the months before my first book, a novel, went to print, my publisher offered to send a few preview copies to friends and colleagues in the writing world in the hope of generating early 'buzz'.
I was both delighted and nervous. To be in the position of having a published novel to promote is wonderful, but then After the Party was a work of commercial fiction, and nothing like the literary short stories I'd had published so far.
My email offering my novel copy went along the lines of 'I've written this book. It's just a bit of fun. Definitely on the lighter side, so don't expect War and Peace, but I think (hope) you'll find it enjoyable in a page turning kind of way.'
People responded warmly and positively, and one of the responses got me really thinking (six months later, I'm still mulling it over). It said: 'You need to stop apologising for your book.'
Was that what I was doing? I re-read the email and realised I was trying to get people to understand that I knew the novel was most definitely not literary fiction.
Was I sorry? No. At least, I didn't think I was. My book had all the things I love – humour, intrigue and a little romance. And it was a work of commercial fiction. Which somehow made me think it might be a disappointment to people I knew. But why? Why not delight? What's wrong with producing something that's popular, and easy to read?
I came to creative writing as a 34-year-old mother of two, via a masters in Creative Writing. To gain entry into the degree, I submitted 20,000 words of a chick-lit novel. And they still let me in.
At uni, we mostly focused on writing short fiction and we studied masters of the craft – Annie Proulx, Alice Munro, James Joyce and Hemingway. There was no commercial fiction on the syllabus. The message wasn't explicit, but it was certainly implied, that to be a 'good' writer was to be a literary writer.
I graduated with a new wealth of knowledge. The course had inspired in me a heretofore undiscovered love of the short story, and opened my eyes to the world of writing competitions – a fabulous way for emerging writers to hone their craft, catch a break and perhaps, occasionally, earn a few dollars.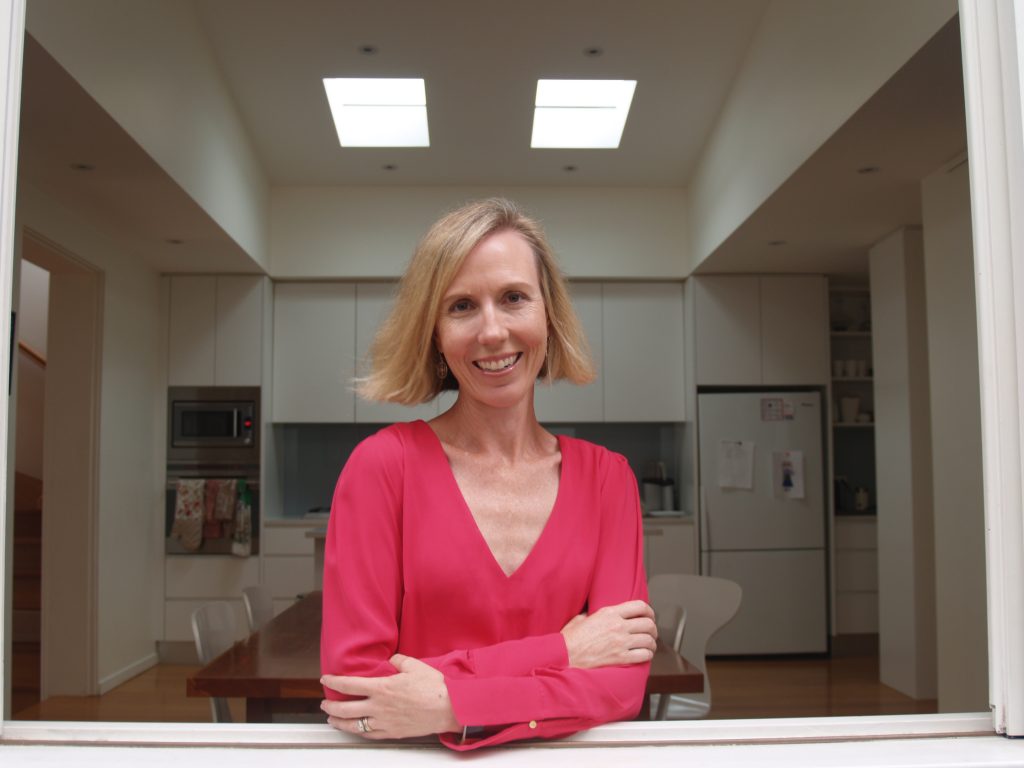 Success in these competitions requires a literary style, with a focus on singular voice, and on small and poignant moments rather than grand and elaborate plots. This way of writing never came easily to me, but I worked at it and even developed a certain enjoyment of the lengthy re-drafting process it required. One story could take months to hone. Twenty or so drafts wasn't unusual.
My hard work started to pay dividends. In 2014, my story 'The Life in Her hands' was highly commended in the Margaret River Press short story competition and was included in The Trouble with Flying anthology.
To see my words printed in a real book was thrilling. I was hooked, and energised to work even harder. Other successes followed.
But, all the while, I had a sense that I was somehow faking it. At a stretch, I could sustain a literary voice for a short story, but I knew I didn't have it in me to sustain it for an entire novel. I knew, because I'd tried. During my studies, I'd written two full-length manuscripts that were sad and serious and soundly rejected by every publisher in the country.
In 2016, I took a new approach. I'd read and loved Liane Moriarty's Big Little Lies, and decided to write something in a similar genre, with a decidedly humorous approach. The result was After the Party, the story of a fifth birthday party that goes terribly wrong, with life-changing ramifications for the party's hosts.
Writing the first draft took six months, and I remember it as a joyous experience where coming to the page felt indeed like going to a party. The second draft took another three months, and after seven months of submitting to agents and publishers, I landed a two-book contract with Harlequin, a globally renowned publisher of commercial fiction. So why, when time came to send out the advanced copies, was I apologising for having written the very thing I love to read? Why was I telling people what NOT to expect, rather than describing the book as it was?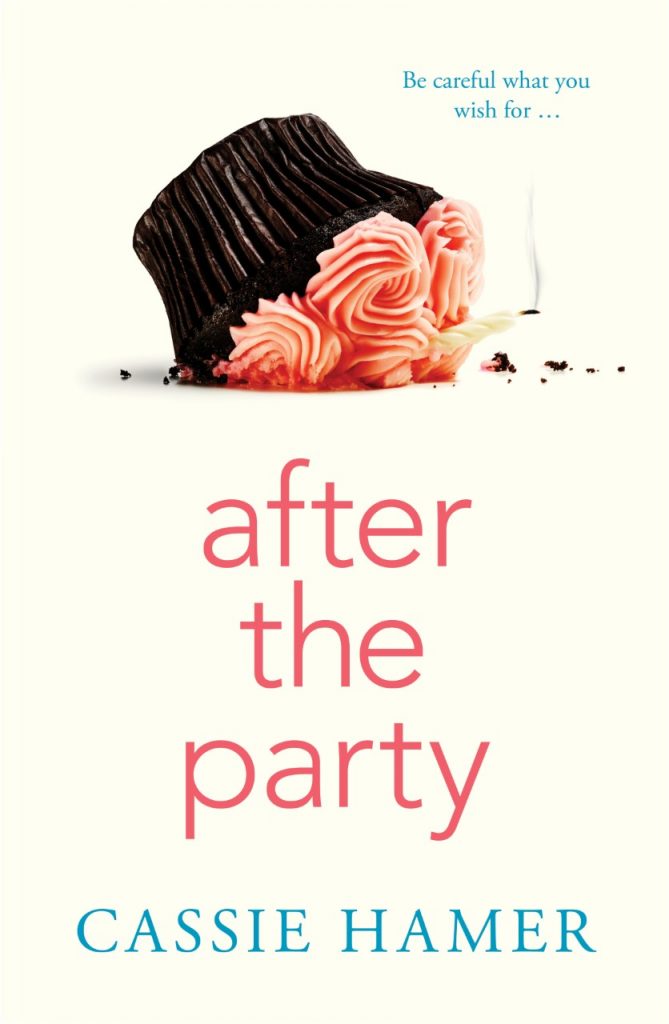 I suspect a couple of reasons. Firstly, I was trying to be self-deprecating – a common defence mechanism against the excruciating awkwardness of self-promotion. But the second reason was more troubling – I hadn't yet accepted my own voice. I had, subconsciously, allowed other people's tastes and value systems to influence what I felt about my own work. But I love laughing. I need it in my life, also when I read. And I can think of no better mission than to bring joy and escape to others too. This is what commercial fiction does so beautifully. To be lost in a book, to want to turn page after page and never have the story end is a wonderful feeling.
Life is difficult. To be lifted out of it for a few precious hours is a gift.
But I suppose not everyone sees it that way.
Six months before publication, I was invited to speak at my mother-in-law's writing group. As I discussed my writing journey, from short fiction to commercial novels, one of the members asked if I was disappointed to have 'sold out'. I said I was not. If anything, I was relieved. I'd found a style of writing that more closely represented who I was and the life I live. It's a pretty good one, and I know I've been lucky – an easy childhood, plenty of educational opportunities, a (largely) functional family and a good circle of (mostly female) friends. That makes me a good fit for writing women's fiction, which focuses generally on relatable characters and their relationships within the various communities to which they belong.
If anything, I felt I'd finally found my authentic voice – chatty, conversational, upbeat, with a slight tendency towards exaggeration – a voice I could imagine sustaining day in day out for decades to come.
And yet… that email I wrote. The apology that suggested I wasn't quite as comfortable as I thought I was.
Prejudices are like that, aren't they? Sometimes, they're overt, but they can also be slippery things… In writing this post, I came across a quote from American singer, Marian Anderson, who said 'Prejudice is like a hair across your cheek. You can't see it, you can't find it with your fingers, but you keep brushing at it because the feel of it is irritating.'
I think that's what I'm doing. My fingers are searching for that hair. Maybe they'll never find it. But maybe they will and I'll get rid of it. Imagine how that will feel.
Cassie Hamer has a professional background in journalism and PR but now prefers the world of fiction over fact. In 2015, she completed a Masters in Creative Writing, and has since achieved success in numerous short story competitions, including winning the Shoalhaven Literary Award. Her short fiction has been published in several anthologies, including Best Australian Stories 2017 (Black Inc) and Pigface and Other Stories (Margaret River Press). In 2019, Harlequin published her first novel, After the Party. She is currently working on a second, to be published in 2020. Cassie lives in Sydney with her husband and three daughters.