Over the past five years, I have written about 300,000 words of my current novel, and I have thrown out about 299,998 of them. This process has been one that I have carefully cultivated and developed, and in all honesty, without putting too fine a point on it, I have become very good at.
It's not like I didn't want to complete this manuscript – a story about a woman who is conflicted about her cultural and other identities and who is struggling with her relationship with her family (her mother in particular). In fact, I have completed several manuscript versions of this novel in that time – but none of them would I consider to be really 'finished'. Some of the versions may have been 'done enough' for me to, maybe, have fantasised about, say… multiple reprints, international awards, a globally successful film and maybe even myself on stage accepting the Pulitzer…
But one day, I realised that this story, the one I needed to tell, was asking me to do more than just write it. It was asking me to look at myself, my life and the views that I have held on to. I could see that I was spectacularly uncompassionate towards my characters, holding them to a higher standard than I could ever hope to live up to. Would I be able to make the kinds of decisions I was asking my characters to: to forgive, to be courageous? This story, then, was asking me to live it – something I had firmly tried to position myself against.
I definitely didn't want to look at myself, my own past, my own relationships and see the parallels between my life and the novel's narrative. No, I told myself time and time again, I am not writing a story about myself, after all there is nothing interesting about me, or my life.
In these, perhaps five, versions of the same novel, the protagonist has had different names, the situations may have varied somewhat, and the endings were all a little dissimilar. Yet they all deal with exactly the same story, the story of a woman with several conflicting identities and a complex relationship with her irritatingly absent mother. Over and over my poor heroine would wonder why she was perpetually trapped in cyclical relationships going nowhere with passive aggressive partners and in a constant state of functioning alcoholism.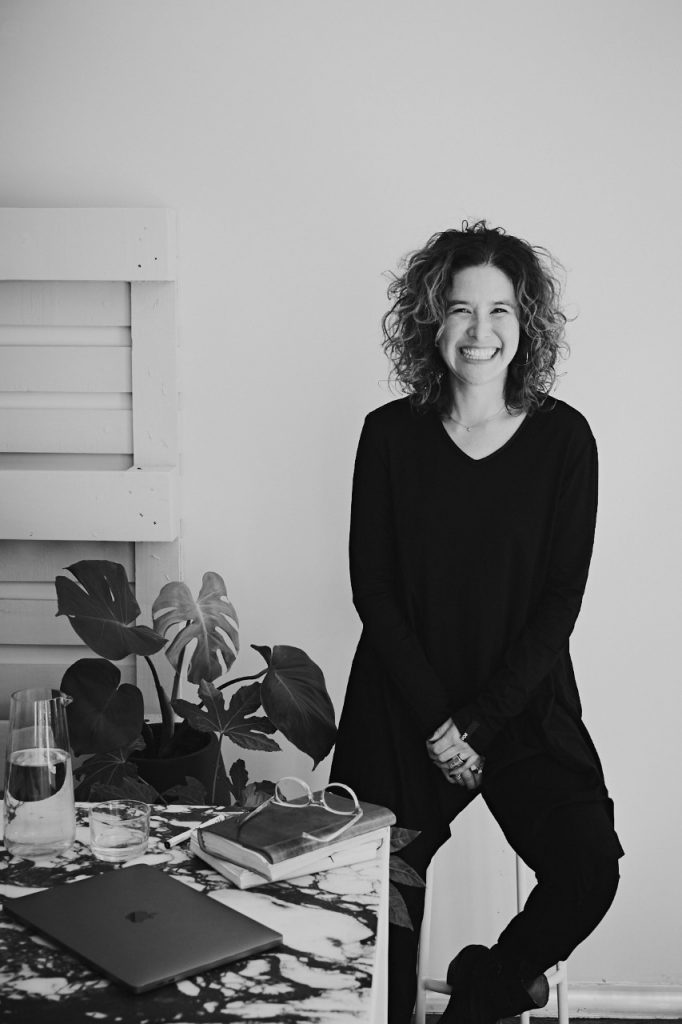 This was what was wrong: I was writing what I knew, but from a safe distance. I was telling the story as I wanted it to be, rather than telling it as it was. I was not being true to myself; I was not acting with integrity. And how could I get to the truth in my writing? Well, as Mark Twain said, 'If you tell the truth, you don't have to remember anything'. So, rather than recreate a dysfunctional world, I could observe the world around me; rather than totally fantasising and restructuring my past, I could re-appropriate it without guilt.
And with that, I let my world fall as it may. I stood witness to marriages in disrepair, to families in crisis and to careers in freefall, and I wrote once again. I absorbed lessons from friendships old and new, and observed the everyday survival around me. I took all of this and wove it into something new, something that wasn't my history per se, but was inspired by me being the child of parents from two distinct cultures, Jewish and Japanese – each torn apart by the atrocities of World War Two. Parents who are still living within the legacy of their collective traumas.
As I tried to reconstruct the pieces of my crumbling family, I looked at my own prejudices and my own 'preferencing'. I realised that I had made choices in my writing, unconsciously, preferring one narrative over the other, of mother over father, of White over Yellow, Jewish over Japanese. Let's be honest: of the easy over the difficult. I faced the unpleasant truth that things are not always the way we want them to be, that sometimes people are worse than you imagined and eventually, sometimes, no matter what, things just don't work out. I didn't always like these realisations but it was the bearing witness to them that was important. While in the current version of my novel, my heroine is still in passive aggressive relationships, possibly still a functioning alcoholic, and the story is definitely still focussed on the relationships between mothers and daughters, the difference here has been that in this long, and at times incredibly painful, process, I have started to write with a greater compassion for my characters and for the situations they find themselves in.
For me, this novel is not writing as therapy. I have enough therapists, so I don't need fiction to do that for me. By approaching my personal story more honestly, I have found more integrity in how I have been able to fabricate and fictionalise the novel, embracing it more authentically, and – hopefully – more artistically.
As Rhys Ifans has said, 'If it's not scary, it's not worth doing.'
Noe Harsel has done a lot of things that have somehow kept her employed: festival director, university lecturer, writer and communications professional. She has work published in the Australian Film Institute Magazine, Melbourne Magazine, Broadsheet and other publications. While she grew up in Melbourne, she is a mix of Japanese, Jewish-Polish and Jewish-Russian ethnicities. She is interested in cultural identity and how it is claimed, given or stolen, and is exploring in her own writing the different ways that this can be discussed. Her current novel-in-progress explores the cultural intersection between Japanese and Jewish histories. More at noeharsel.com