I've always loved the personal essay genre, especially because of the freedom embedded within it. A personal essayist can say whatever they wish directly; unlike in fiction, there is no need to couch their views, or research, in an imagined story, set the stage, develop a plausible plot. In short, personal essays don't require any of the artifice fiction needs. And yet, in contrast to 'straight' nonfiction, personal essayists can also be as creative as they like – write lyrically, incorporate description, dialogue and scenes, develop characters, quote poetry or do whatever else they find useful to explore their subjects.
Over the years, I've read countless personal essays and essay collections (I'm addicted to the Best American Essays series), and I've written many of my own. More recently, I progressed my love affair with this genre by curating two anthologies of essays from well-known Australian writers for Ventura Press: Rebellious Daughters (with Maria Katsonis), and Split: True stories of leaving, loss and new beginnings (on my own). Still, whenever I get asked what in my opinion constitutes a good personal essay, I feel somewhat at a loss. Here I'll try to unpick why I feel so, and to answer the question.
My uncertainty about defining 'good' is somewhat symptomatic of the genre itself. The personal essay is a versatile animal. I could have said 'chameleon', but then it frequently changes not only color but also shape. Some essays actually do read like short fiction – they are narrative-driven snapshots of a particular event or relationship or some other slice of life. My own essay in Split, Bruised, is an example. There I describe the end of both my life in Tel Aviv and a bad relationship I was in then. Other essays – often about ongoing, and/or less dramatic, life experiences, like parenting or gardening – might be more discursive. Then there are the personal essays that can sound as not personal at all. Some of these would critically dissect various phenomena, such as Madonna's music, chess or behavioural therapy; or they may even engage with so-called 'issues', say de-forestation or rising anti-Semitism. The structure of such essays is usually more argumentative as the authors consider various positions and press certain points. So what would make this last essay category 'personal' then? To answer this question would be to start answering the main question too – what constitutes a good personal essay.
What all personal essays share is the emphasis on writer's voice. Their topics, be this an author's teenage crush or Putin's policies, are always filtered through the writer's unique prism – their personal experience/history with their subject (with possibly some related anecdotes told), their emotional (as well as cognitive, of course) responses, and their idiosyncratic worldviews. So when I think ofthe 'goodness' of a personal essay, I foremostly consider the quality of the voice
Then in a good personal essay the process of how the writer arrives at their interests and views is often a part of the essay's drama. An essayist doesn't avoid self-scrutiny, but rather thrives on it, examining their views in light of the time and place they live in, as well as in light of history. They relish presenting the reader with the inner workings of their (often conflicted) consciousness, or as David Shields puts it – 'the theatre of the brain'. For personal essayists, Robert Dessaix suggests in his seminal essay Letters To The Unknown Friend, 'the underlying air of incoherence that characterises our thought is something to be joyfully acknowledged – it's what makes us who we are.'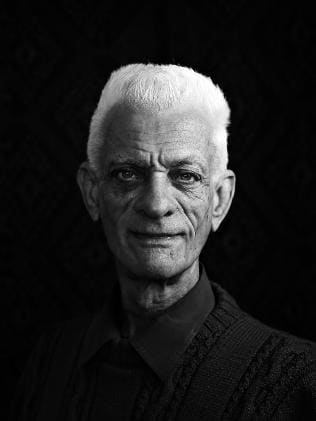 Of course, writers cannot copy their consciousness precisely nor do they need to – this can make for self-indulgent writing and tedious reading (I have read some not good personal essays that did just that). Good essayists order their reflective flow to some extent, but do so while striving towards authenticity, towards showing the overall contours of their thinking process with all its doubts and paradoxes.
Certainty, then, isn't good personal essayists' currency. These essayists don't scream at you, don't wave fingers nor do they take the high moral ground, drunk on self-righteousness. They don't hit you with a lecture or opinion piece or a litany of complaints. As Virginia Woolf puts it, 'Literal truth-telling and finding fault with a culprit for his good are out of place in an essay… the voice of the scold should never be heard.'
It's not that personal essayists don't have a viewpoint, but that curiosity is a major part of their mindset, including towards their potential opposition; as is awareness of the multitudes of contradictions that characterise human thoughts and behaviour. 'Contradiction, paradox and questioning best reflect the moving, morphing human mind, which is what the essayist wants to capture… An essayist celebrates questions, loves the liminal, and feels that life is best lived between the may and be of maybe,' writes Lauren Slater ever so poetically.
The poetry, the delivery, the voice… 'A genuine essay is not a doctrinaire tract or propaganda effort…' tells us Cynthia Ozick. 'The essay is not meant for barricades… [it] courts agreement; it seduces agreement.' Good personal essays court their readers by sharing intimacies, and confusions, with them as one does with a trusted interlocutor, and often by using humour. Some even address readers directly, like Laura Kipnis does in the ironic opening of her essay Sexual Paranoia:
You have to feel a little sorry these days for professors married to their former students. They used to be respectable citizens – leaders in their fields, department chairs, maybe even a dean or two – and now they're abusers of power avant la letter. I suspect you can barely throw a stone on most campuses around the country without hitting a few of these neo-miscreants.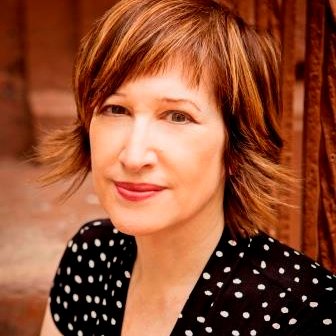 Surprise is another of my parameters of goodness. An essay, Ozick tells us, 'is a stroll through someone's mazy mind'. It's only natural that some mazes will be more twisted, will contain more detours, unexpected stopovers and hidden alleyways than others. Many good essays have a serpentine structure that reflects the author's delightfully idiosyncratic and wandering mind. Ramona Koval, for example, in her essay Goodbye And Good Luck in Split, discusses her career at the ABC while also venturing into such topics as pre-digital technology and Ovid's life. Digressiveness, for me, when not so excessive as to muddle the heart of the essay, is a sign of a healthy sensibility, of the author's willingness to engage with the untidiness and richness of life.
A good personal essay also has to have a certain energy – feel urgent, or at least bubble with excitement. Good personal essayists choose themes that truly matter to them. Dessaix says his writing can be about 'Vladivostok, the subjunctive, swearing, silence, Saturday afternoons – almost anything will do. Well, anything that the voices in my head habitually talk about with passion.' As a reader, though, how can you tell how much the subject has mattered to the essayist? We can't, of course, know this with any certainty, but I do know well that electric charge, that tension I sometimes feel when the writer's urgency infuses the work. Often I sense this energy in the rhythm, the music of the writing. Listen to these lines from Resisting The Nipple, Rochelle Siemienowicz's essay in Rebellious Daughters. Listen to the aria performed in the theatre of this writer's mind:
Will I ever escape the push to rebel against my mother, and the equal and opposite pull to please her? I wonder at my compulsion still, to tell her everything, the whole truth, so that she might understand me, forgive me, accept me, difficult daughter that I am. As I'm writing these words, I wonder what she might think if she reads them. I want to send my essay to her, like a cat that's killed a rat and rushes to lay it at the feet of its owner. Would she see this as a gift of love, my struggling with truth and memory? Or as a mangled dead thing, disgracing her doorstep?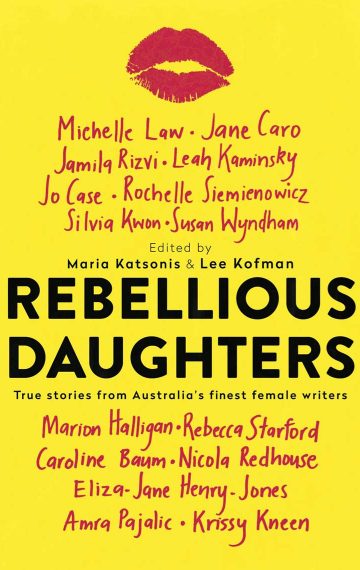 Perhaps, though, the best answer to the question at the heart of this essay can be found in a straightforward recitation of my favorite essayists' names. I've already mentioned several ones earlier, so I'm ending up with another (non-exhaustive) list. If you like the works of these writers, it's possible you'll then notice some other commonalities between them and come up with your own criteria for what constitutes a good personal essay.
Poe Ballantine
Elif Batuman
Luke Carman
Terry Castle
Bernard Cooper
Rachel Cusk
Meghan Daum
Joan Didion
Geoff Dyer
Helen Garner
Adam Gopnik
Emily Gould
Patricia Hampl
Alexander Hemon
Katie Roiphe
Zadie Smith
Sandra Tsing Loh
Maria Tumarkin
Fiona Wright