When the Twin Towers were burning in New York, I spent the night in bed with my mother. I was 33 years of age. While the two incidences are unrelated, I could hardly believe when I woke the next day to find the world ablaze with the same kind of terror I'd been feeling for some time. The terror of loss and uncertainty. Of immutable change.
By 9/11, I had already spent close to nine months bedridden with Chronic Fatigue Syndrome (CFS). I had lost the ability to walk more than seven metres to the bathroom. Except for my mother ferrying meals to me throughout the day, I could only tolerate the occasional visitor. That wasn't for a lack of wanting company. I was just so sick that talking for more than a few minutes made my body burn with fatigue. I also couldn't read, write or watch television. Even the gentle tenor of Arvo Part pressed down on me like body armour. I didn't know it then, but I would spend two and half years in bed in total.
That September night, my fear had culminated to a point of unbearable anxiety. I felt like the only thing that could save me from dissolving into madness was to sleep with my mother. Knotted in a foetal position, I wondered if I was being punished by the God I had renounced a decade earlier. Inexplicably, my mother told me she awoke that same night to see the face of Jesus hovering over me saying that everything would be alright.
When some years ago I began writing a memoir about my illness, it wasn't to be a story of godly apparitions. Nor was it one of redemption. Rather, I wanted to explore my suspicion that my CFS, and OCD Pure marked by intrusive thoughts which preceded it, were the result of unresolved familial grief. More precisely, that what I experienced was the effects of domestic violence two generations before that had managed to slither their way down the family tree.
I have written tens of thousands of words trying to articulate this story, but have failed to trap the truth (my version of it, at least) within its pages. The words simply skate over the surface leaving just a hint of substance.
Then I stopped writing my memoir.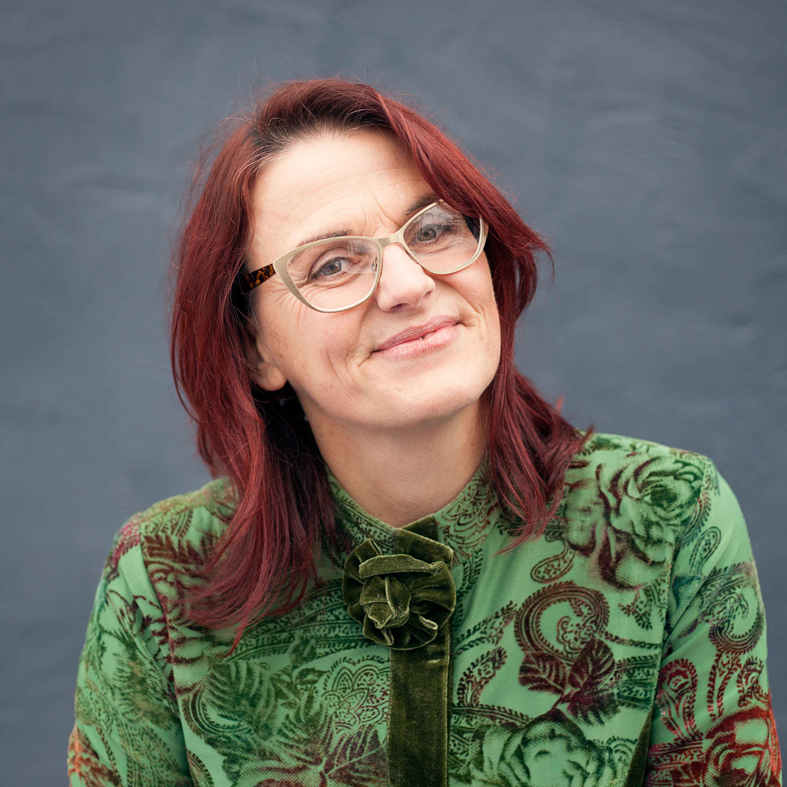 I can attribute this to a number of reasons. The financial constraints that forced me to focus on paid work. The agonising and premature death of someone close to me. The onset of perimenopause bringing with it an anxiety I'd almost forgotten. But really, there is more to my story.
It's been two years since I've stopped writing and time has lent some insight. I realise now that my desire to control the narrative is at the core of why I can't finish my memoir. I'm too afraid of what it would mean to tell my story and let it bloom with the heartache that frames much of it.
There are certain aspects of my story I feel comfortable revealing. It still makes me cry to describe my mother pushing me in a rickety, old wheelchair to doctors' appointments. But this kind of fragility I am able to bear. I can even write about the intrusive thoughts I experienced in my 20's with a large degree of detachment. For a number of years, I feared that I was killing people without the knowledge of doing so. In hindsight, it seems ludicrous. I can write about this now, although at the time I had to drink to the point of amnesia to forget the shame of entertaining such thoughts.
However, to write the stories of others who have impacted my life is something else again.
What I find almost impossible to write about is my mother's younger brother who died at eight weeks old. No one ever talked about it. Only in passing did my mother once reveal it was likely the result of domestic violence. At the age of eight, she watched over him as he slowly weakened and died. His short life is commemorated only by a small, indistinct grave. Who will give this child justice when it is dead and buried along with his broken bones? I wish I could find the courage to write about this now, but it's still too heartwrenching.
I'm unsure how to write about the complex nature of domestic abuse, and the violence my grandmother tolerated for years at the hands of my grandfather. How many women do I betray, my grandmother foremostly, if I wrote that I still love her husband, despite feeling inconsolable rage? To make his abuse public also feels like a betrayal to him. And then there's the guilt of resenting my grandmother for the steeliness she cultivated to survive the long-term abuse. Why wasn't I softer with her? Why didn't I hold her more when she was alive?
And what to say about my own mother with whom I've had a deeply connected yet complicated relationship? The by-product of domestic violence which left her with a brittle sense of security, so much so that she held on too tight and claimed too much of me. How would she feel to see her life cut open and studied like a cadaver? But without her, just as without my grandparents, the story of my illness doesn't exist.
So many questions worth exploring and yet this is not a story that I'm ready to tell in any depth right now. It feels too frightening, like I might literally have to conjure up and battle with the dead.
Karla Dondio is a freelance writer whose articles have appeared in The Age, Sydney Morning Herald, Daily Life, Scum Magazine, Arts Hub and Aussie Theatre. She also writes for a range of content marketing clients. She's currently working on a crime novel which is quite a leap and dagger away from memoir writing. She recently became a born-again gardener.