Once, when my mother-in-law was murdered by her husband, I dealt with the shock and subsequent anger of it all by writing it out of me. Dubious poetry poured from every pore, and my freelance writing for newspapers and magazines was made more meaningful as I pitched stories about male violence against women with gusto.
As a writer, I'd always gravitated to loss and the effect it had on the people left in its wake. But now I had an extra purpose to this rather morbid inclination, and I could fill my screen with words that soothed me and the choking worries I held for my toddler daughter, who had lost two grandparents – one was dead and one in custody.
Years later, when I was with a new man whose parents carried their own troubles in a similar suitcase of manipulation and frustration, I was at home with my children when I noticed a man – a stranger – standing outside my bedroom window, watching me, naked and wet, fresh from the shower. One hand on his penis and both eyes on me.
As the days and nights passed, my simmering anger about this incident remained and my words flowed with an energy that I wished I could have bottled. There were police interviews and identikits and an eventual arrest followed by a series of court appearances but still, even with these interruptions, I wrote and wrote some more. After all, as a full-time writer whose career has combined freelance journalism, non-fiction books, the occasional short story in literary magazines, ghostwriting and the comparatively mundane (but steady income) of writing for businesses, my livelihood depends on my words.
But then, a couple of years ago, my son got punched. That random assault, in the street, at the hands of a stranger, was more than just a blow to my boy's 14-year old face. It was an attack on everything my maternal heart held precious – a reminder that, although I could do my best to shield my children from the weird sadnesses that seemed to lap at the edges of their universe, there were some hits that were impossible to deflect. And I stopped writing. The flow of my creativity turned off as neatly as a kitchen tap.
There were police interviews again, as well as meetings with lawyers and counsellors and the doctors required to stitch my son back together into a less original version of him (a once-straight nose on a new angle, a once-complete tooth now forever chipped and cracked).
And I couldn't write.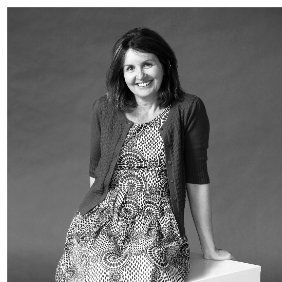 In the time that has passed since, of course, I've had to write again, but something plucks at me – a persistent distraction – and the creative part of my brain still carries the scars. There are those nights, when my son is at a party and not answering my messages, and my empty laptop screen taunts me and I cannot focus on work until I've heard from him (or, on the nights when my anxiety is peaking, until he's actually back under my roof).
But as a working writer, I don't have the luxury of stopping. The gaps in my production schedule have already left a dent in my savings that has never really been filled in again – a fissure in a budget that is already stretched too tightly. So I keep going. One letter at a time. Tap, tap, tap on my keyboard until words form, paragraphs emerge and articles, stories, blogs, even books are published. To the world around me, their creation sends a happy message: Claire's okay now.
But the truth is, although my clients receive their work on time (mostly) and my editors keep receiving the articles I write, the less deadline-driven creative writing that once served as both therapy and pleasure doesn't seem as easy to manage. In particular, my childhood dream of writing a novel seems to slip further and further away as my new need to simply get through life, one day at a time, keeps me muzzled – unable to trust my own voice and apply it to the stories I want to tell.
I want to believe the words will find me again and my fuck-you passion for telling everyone precisely what I think, as if it actually matters, will rear its head once more. As well as fiction, there are personal essays knotted up inside me but until that old confidence returns, they will stay there.
Lately, though, I've dug that old screenplay out of the metaphorical bottom drawer of my archived hard drive and I've even breathed some new life into a young adult novel idea I'd had for years, finally able to see some links between characters in a way that was fresh and clear So, I keep tapping out words to fill the gaps and wait. The dog gets walked, I enjoy too many lattes in cafes with friends when the procrastination bug bites and the occasional facial treatment at the beauty salon is a salve in more ways than mere deep hydration.
Writing – both non-fiction and fiction writing – can change things. Even my own existence, with all its odd frailty. The way it used to. I remind myself that, every day, and it gives me something to cling to – a hope. It dangles in front of me, like that carrot enticing that donkey. And day after day, I put my hands on my laptop keyboard and try my hardest to fill that blank screen with words that matter. Tap, tap, tap. And I keep waiting.
Claire Halliday started her full-time writing career 22 years ago and has been a prolific contributor to a diverse range of Australian newspapers and magazines. She's the author of five non-fiction books, runs her own copywriting business and is a ghostwriter-for-hire – helping 'ordinary' people find the power in their own extraordinary stories. In 2020, she's looking forward to creating her first podcast (about a family torn apart over false accusations surrounding the disappearance of the Beaumont children) and launching a new business, The Story Place.