Literary influences are an odd thing, these nebulous depositories where we pick up random ideas and then mix them with our own flavour. My influences, when I write are a weird brew. For example, my collection of poetry, Turbulence, was inspired by a little-known, loosely organised troupe of poets and a 90s Britpop band.
When I was at uni studying English literature, it was there that I discovered the Imagist Poets, who nestled in the subset of Modernism, and decades later, I realised my own poetry owes a lot to this small school of American and English writers in the early 20th century. With proponents like Ezra Pound, William Carlos Williams, H.D. and Amy Lowell, the Imagists, as their name suggests, had a forensic focus on imagery. They deployed minimum words of free verse, (not for them reams of story-stanzas), and the words they did use were simple, unfussy. It was all about efficiency. I was drawn to their succinct sense of style. The Imagists favoured, above all, clarity and precision. They were, in a way, reacting against the flowery abstraction and verbosity of much Romantic and Victorian poetry centuries before them. One of the best known poems that encapsulates the Imagist philosophy is Pound's 1913 two-liner, In a Station of the Metro: The apparition of these faces in the crowd; Petals on a wet, black bough.
Though he's often credited with being one of the founders of Imagism, Pound adapted its tenets from T.E. Hulme, a literary critic and poet who opined that the language of poetry was a 'visual concrete one… images in verse are not mere decoration, but the very essence.' In other words, a visual image made a total poetic statement on its own, without a need for pesky morality to interfere. Rigid meters were also eschewed in favour of a more free-flowing style. Imagism was a successor to the French Symbolists, but while that movement sought inspiration from music, Imagism, with its hard outline aesthetic, was more akin to sculpture. In this fetishising of visual purity I think the Imagists also borrowed from the art of the Japanese haiku.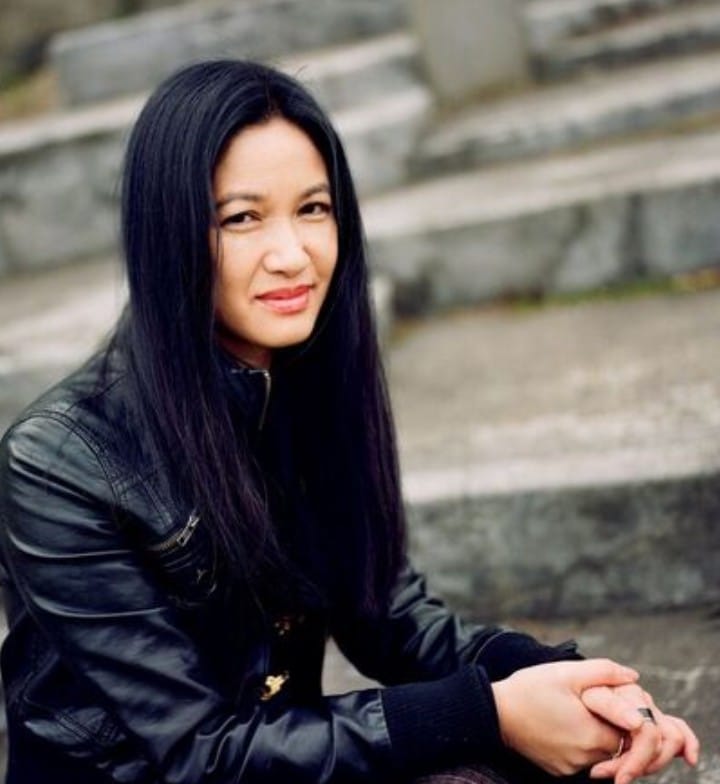 In my own work, the mood and sculpturing of Imagism is evident, but unlike these rather cold-hearted formalists, I strive for a burst of emotion in each poem, and because the poem is, by definition, a compression of narrative, these offerings are highly concentrated. Often, if not always, I use imagery and its corollary, metaphor and allusion, as a scaffolding mechanism with which to hold certain pulses: anger, love, desire, hope. But regardless of what the feelings are, it is passion that carries them forth, and it is passion that I tried to contain in poetic form.
Here is my poem, Koi, for instance. The image of a thrashing fish is captured here, but it's obviously not just a poem about a koi, it's about the ecstatic feeling of seeing someone you care about, when your heart feels like it is practically leaping out of your body.
A somersaulting fish in the rib cage
when I see you turn the corner
briny and reddish-gold
thrashing
it flips high
wanting to vault
to reach you
pearlescent scales
shedding disc by
half-moon disc.
But there was more, as far as influences go, while I was writing Turbulence. At the time, I listened to the band I love, Pulp, almost religiously. If my book is lyrical, it's partly due to those songs. The sinewy, charismatic lead singer, Jarvis Cocker, has long been a favourite songwriter and what I like most about Pulp's playlist is its ordinariness. Cocker writes about desire, hook-ups, class and relationships. About common people (he even says so explicitly in his lyrics). His songs are relatable and honest, sexy and direct. My own collection is built with this refrain in mind and I even named one of my poems after a Pulp song, Something Changed. I think it's their most romantic ballad and I would have listened to it over and over again until its every guitar chord, every violin strum and every mellifluous word imprinted on my heart. It's about that moment when you meet someone and your life changes. My poem is a yearning for such magical happenstance; I haven't yet met this person who would swerve me off my course.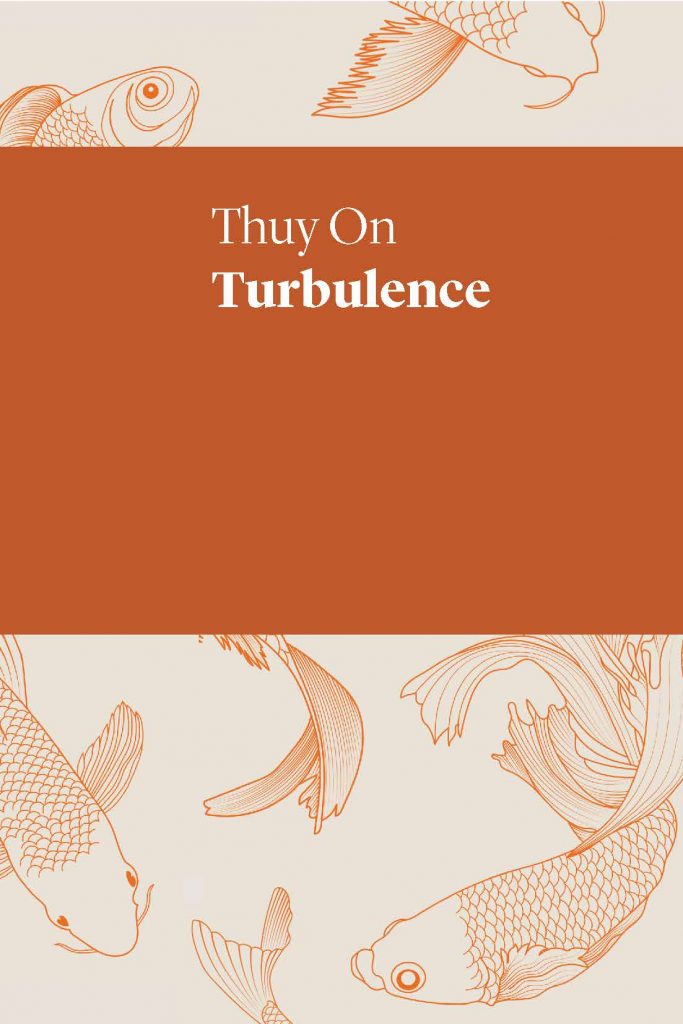 Literary influences aren't my only source of inspiration. Sometimes I come across a phrase and I remember it, knowing that it will get used somewhere in a poem. Sometimes that's all it takes, a few words and I can build poetry from it. I did this recently after coming across the phrase 'the jump of blood'. I mulled over it for a while and it became a line in a poem. Then another favourite band of mine, The Strokes, recently released an album called The New Abnormal. I liked this title, so I incorporated it into a new poem. I write quickly. I don't 'see' concrete images, I see them in words. Sometimes I write because my mood dictates a need to do so. I wrote a poem for the third anniversary of my dear friend's death recently. There are two poems about him also in Turbulence. By continuing to write about him I am honouring his memory and the times we spent together.
Of course, my poems are borne from my own experiences. But what I write about is universal: love and loss and the turbulence of life. The beauty of poetry is that unlike a novel, you can write about big themes in a just a few lines. You don't have to tell the whole story, just a sliver. Suggestion and ellipsis are all important when you only have a few lines to play with, but conversely, having so few words creates an opportunity, an impetus for readers to imagine more expansively.
Thuy On is a freelance arts journalist and critic whose work has appeared in a range of publications including The Australian, The Age/Sydney Morning Herald, The Saturday Paper, ArtsHub and Books+Publishing. She's also the books editor of The Big Issue. Turbulence (2020) is her first book, a collection of poetry. It canvasses all the big themes: love, loss, desire and renewal, and also the little but equally important markers of grammar and punctuation – the cheeky semi-colon, the tussle of verbs, adjectives and nouns, the interlocked bolt of ampersand and the faraway possibilities of ellipsis.